How to activate and use Deep Fusion function on iPhone. Here is complete and detailed guide to enable Deep Fusion function in iPhone camera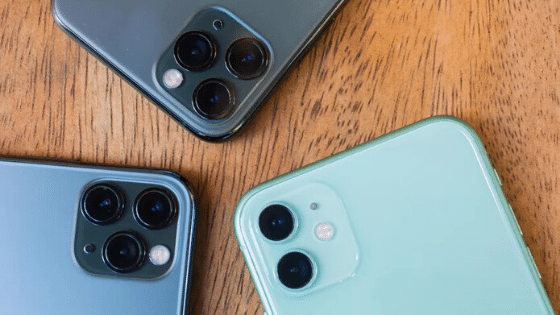 Deep Fusion iPhone
In short:
What is a Deep Fusion iPhone?
Deep Fusion iPhone as it activates
Let's start with this new article!
With the arrival of iOS 13.2, Apple has enabled the long-awaited Deep Fusion function for their smartphone's camera.
If you also have a smartphone compatible with this feature that clearly improves the photos taken by iPhone, let's see immediately how to activate it.
How to enable Deep Fusion on iPhone
To tell the truth, you don't have to do anything to enable Deep Fusion on iPhone 11, iPhone 11 Pro and iPhone 11 Pro Max.
Simply update your smartphone to iOS 13.2 and Deep Fusion will be activated automatically by your smartphone.
For security, however, you can check that Deep Fusion is active by following these steps:
Update iPhone 11, iPhone 11 Pro or iPhone 11 Pro Max to iOS 13.2
Go to Settings> Camera
Make sure the Capture photos out of box is disabled (this option, in fact, conflicts with Deep Fusion if enabled
Try taking a picture with your iPhone and you will see that Deep Fusion will work automatically
NOTE – There are two conditions necessary for the latter to activate, namely:
there must be enough light not to require the intervention of night mode
there must not be so much light to request the aid of the smart HDR.
I don't see the Deep Fusion entry in Camera Settings
There is no icon or item in the iPhone Camera app that indicates whether or not to activate Deep Fusion.
As anticipated, this function is activated by itself updating iPhone to iOS 13.2.
Deep Fusion what it is
Deep Fusion is the new feature integrated in iOS 13.2 that automatically improves photos using the A13 Bionic chip with Neural Engine present on iPhone 11, iPhone 11 Pro and iPhone 11 Pro Max.
Deep Fusion what it is for
Thanks to the Deep Fusion function of iOS 13.2, the new iPhones are able to acquire multiple images at different exposures and perform a pixel-by-pixel analysis, so as to combine the best quality parts and produce photos with extraordinary textures and reduced digital noise, especially in conditions of intermediate or reduced brightness.
In essence, Deep Fusion is a completely new photo processing technique that aims to improve image quality.
Deep Fusion how it works
Specifically, this new technology works like this:
once the camera app is open and the conditions are correct, iPhone will activate Deep Fusion, starting to memorize a series of frames even before the user has pressed the button for shooting
the frames captured in all are 8: four underexposed and four with a correct exposure value
once the shutter release button is pressed, a photo with slightly longer exposure is captured
At this point the process of creating the photo starts: from the 9 photos taken, iPhone creates a new one with greater detail and reduced noise
All this happens in very short times, so short that the user does not notice anything.
Deep Fusion and Smart HDR differences
While the Smart HDR function can be useful for shooting with good brightness and Night Mode can help in the dark, Deep Fusion is something in between and can be useful in both circumstances.
With Deep Fusion active, you should notice better photo quality with significantly reduced noise.
Have you already tried Deep Fusion?
Let us know in the comments at the end of the article what you think of Deep Fusion and if you actually notice improvements in the quality of the images and photos taken with your iPhone after enabling this news.
Compare Deep Fusion vs Smart HDR
Finally, here is a nice video showing the differences and improvements made by Deep Fusion compared to Smart HDR.