The DxOMark ranking is a reference for photographers and mobile phone owners who care about the same thing: using their devices to get the best possible photos. The site does in-depth testing and ranks the cameras in a ranking that highlights the best, both dedicated and mobile, whether it's main or selfie.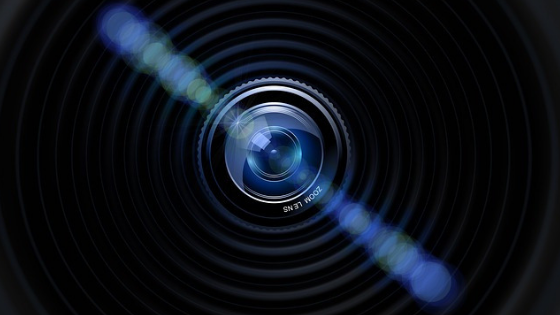 What is DxOMark Ranking?
DxOMark ( dxomark.com ) is a website that specializes in dedicated or mobile camera analytics linked to an independent ranking established in 2008 to thoroughly analyze all features of the gadget and establish a reliable ranking of the best cameras available on the market.
The site was initially set up to analyze and rank dedicated cameras, especially professional (DSLR) cameras and accessories such as lenses. But over time and as mobile phones evolved, it has become the point of reference for those who want to know which phone has the best camera.
Among photography professionals and technology experts, DxOMark's banchmarks are among the most reliable, especially for their focus on cameras and the thoroughness of their analysis, using top-quality equipment.
How does DxOMark test cell phone cameras?
DxoMark uses its own studio to test every possible use condition for a mobile phone camera, as well as to test the devices outdoors in low or high light, adverse weather conditions or to capture moving elements. In the case of mobile phones, both the main set (rear cameras) and selfie (front cameras) are evaluated and ranked in separate rankings.
Cameras are also exposed to complex conditions, such as shooting scenes with many different elements or moving the camera to assess stabilization (whether optical or electronic) at the time of click. Photo and video capabilities are equally considered and the indicators used are exposure, color reproduction, autofocus, texture, noise, artifacts, and bokeh (background blur effect).
All these factors and the photos taken from the tests are taken into account in order to make the final camera grade, which will put the phone in a good or bad ranking position. Currently, for the year 2019, the rankings are below.
Top 10 Mobile Cameras by DxOMark
Top 10 phones with the best main cameras (rear) on the market:
Samsung Galaxy Note 10+: 113 points;
Huawei P30 Pro: 112 points;
Samsung Galaxy S10 5G: 112 points;
Huawei Honor 20 Pro: 111 points;
OnePlus 7 Pro: 111 points;
Huawei Mate 20 Pro: 109 points;
Huawei P20 Pro: 109 points;
Samsung Galaxy S10 +: 109 points;
Xiaomi Mi 9: 107 points;
Apple iPhone XS Max: 105 points.
Already the 10 phones with the best selfie cameras are as follows:
Samsung Galaxy Note 10+: 99 points;
ASUS ZenFone 6: 98 points;
Samsung Galaxy S10 5G: 97 points;
Samsung Galaxy S10 +: 96 points;
Google Pixel 3 : 92 points;
Samsung Galaxy Note 9: 92 points;
Huawei P30 Pro: 89 points;
OnePlus 7 Pro: 86 points;
Xiaomi Mi MIX 3: 84 points;
Apple iPhone XS Max: 82 points.
Top 10 Professional Cameras by DxOMark
Hasselblad X1D-50c: 102 points;
Pentax 645Z: 101 points;
Panasonic Lumix DC-S1R: 100 points;
Nikon D850: 100 points;
Sony A7R III: 100 points;
Nikon Z7: 99 points;
Sony A7R II: 98 points;
Nikon D810: 97 points;
Sony Cyber-shot DSC-RX1R II: 97 points;
Leica Q2: 96 points.