In the last few months the FTP protocol has been put aside a little because users have recently been using more modern solutions to transfer files. However, in this article we are going to discover together what we think are the best FTP clients for Linux since it is still a tool used a lot on this operating system.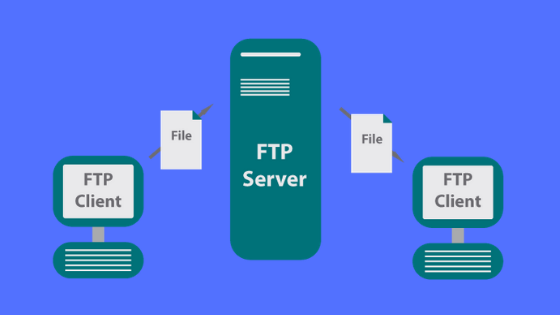 FileZilla
FileZilla is the most famous and used FTP client on Linux today. The software supports all major operating systems in the square (including Windows and macOS ) and allows users to add proxy connections, take advantage of integrated security features and much more. For example, there is a Quick Connect feature that allows you to connect quickly without performing any special operations.
FileZilla also supports the most common FTP protocols such as FTP, FTPS and SFTP. Thanks to its extremely intuitive user interface, the program allows you to make even multiple connections in a really simple way. For those unfamiliar with the FTP protocol, fortunately the app provides a wizard for configuring the network.
Finally, the FTP client allows resuming large interrupted downloads (up to 4 GB). To proceed with the download, you can take advantage of the download page on the official website or Pkgs.org where you can find the complete list of package names for the various operating systems and instructions for proceeding with the installation.
lFTP
Among the best FTP clients for Linux we have decided to also include Lftp. It is a very popular client (also available on macOS), free and open source, which can be run through the terminal.
We are facing a highly versatile program, extremely configurable and capable of transferring files using a variety of different protocols such as FTP/SFTP, BitTorrent, HTTP, HTTPS, FTPS, HFTP and fish.
Although it might seem too complicated to use for most users (especially for beginners), Lftp can stand out from the rest as it works from the command line.
Another interesting feature proposed by this FTP client is the ability to automatically connect to different connections to resume the download. For more information on downloading and installing Lftp, visit the dedicated page on Pkgs.org.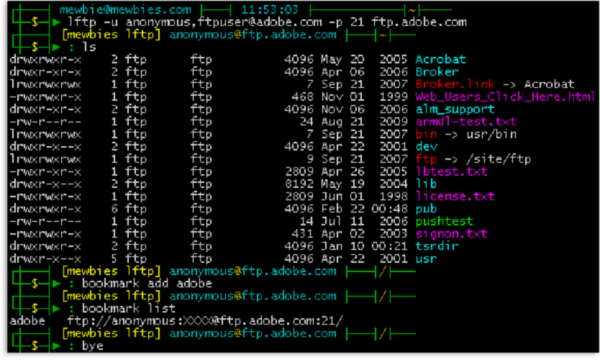 Nautilus File Manager
Another very popular FTP client is Nautilus File Manager. We are faced with an elegant, minimalist and modern software that has many useful features including the ability to connect to external servers such as FTP, SMB and NFS. This is the perfect option for all Linux users who want to have both a file manager and an FTP client in the same program.
Through the memorization function, Nautilus File Manager allows users to save FTP login credentials forever in order to save time without re-entering them several times to gain access. To install Nautilus you simply need to use the GNOME Shell environment or one like Budgie as it is included as standard. Alternatively, you can switch to a Linux distribution such as Fedora or Ubuntu.
Dolphin File Manager
We conclude this guide dedicated to the best FTP clients for Linux by talking about Dolphin File Manager. This is the default file manager in the KDE Plasma 5 desktop environment. Just like Nautilus, Dolphin also offers the possibility of connecting to external servers, including FTP (as well as other file transfer protocols).
Through an integrated feature, users can save remote FTP connections for later use rather than having to re-enter IP addresses each time to reconnect. As mentioned earlier, Dolphin is the default file manager for the KDE Plasma 5 graphical environment, so no download is necessary. The only requirement is to download KDE Plasma 5 on your Linux PC or use a distribution that uses it as default.
Doubts or problems? We help you!
If you still have any doubt or query related to this article then feel free to leave a comment in the box below or contact us via our dedicated page.