Exchangeable Image File Format – or just EXIF – is a specification that allows manufacturers of digital cameras (and also cell phones or other camera devices) to record information about what technical conditions (or settings) were at the time of capture next to the file as a metadata.
Thus, in each photo, the camera automatically records how, when and where the image was recorded. This metadata contains information such as the brand and model of the camera, the dimensions of the photo, and, when available, GPS coordinates that reveal where it was taken (especially smartphones).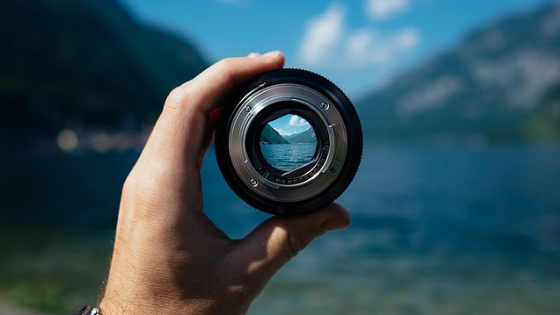 EXIF data is found in JPEG, TIFF (image) and wave RIFF (audio) formats. Unfortunately, the only friendly format for the web (in terms of size) to handle is JPEG. Other popular formats, such as PNG and GIF, may also contain similar metadata. In addition, camera vendors can use a brand proprietary metadata format, partially redundant with EXIF.
This data can help beginners trying to reproduce the settings and tools that were used in an image. Some photographers also opt to hide EXIF data from photos to protect their style. However, there are other interesting data and uses for such information; see what these metadata are.
EXIF metadata types recorded in photos
Date and Time 
Most digital cameras record the date and time at the time of the click;
Physical location
GPS cameras, especially smartphones, can georeference photos with exact GPS coordinates from where the photo was taken;
Dimensions
Image resolution, compression, width and height (measured in pixels);
Camera settings
including shutter speed, exposure time, aperture size, focal length, metering mode, ISO speed, and camera orientation (rotation) at the time the picture was taken and whether the flash was used or not;
Camera Brand information, model, serial number and whether a lens was used;
Thumbnail
A smaller version of the image is stored for quick viewing on the camera's LCD screen, file managers and photo manipulation software.
Additional information that may be included in the photo after it has been taken:
Description and Keywords Keywords
describing what the photo and tags help you find it later;
Copyright information
photographers and image bank sites can protect photos with information;
Image manipulation data
When an image is edited, the software manufacturer can insert its own metadata identifying the software that made the changes and who did it.
Who created EXIF?
The format was developed by JEIDA (Japan Electronic Industries Development Association) in 1995. Since then, the information is stored in the photo file so that it is in a "non-readable" format for humans. But with correct software, they can be read and extracted from any photo – even those that have been edited.
Ally of photographers
That's what makes EXIF a great ally of photographers. When it comes to copyright, EXIF is another layer of protection. Even if the photo is opened in Adobe Photoshop and edited (for example, with watermark removal), the system generally saves the image without losing data. In this way, they may even steal your photo, but they will leave a trail of information that can be used to prove the property.
In addition, of course, help in the organization of your collection and in the screening of images with some specific feature that you may be looking for in your collection.
Ally of the police
Metadata for photos and videos are also great partners with police and investigators. Images of criminals (and also of victims in captivity) can help find them. If a criminal took a picture or made a video during or after a crime, any geodata that has been recorded can help forensic investigators identify the exact location and time the picture was taken and begin a search.
Another group that benefits from EXIF data is the victim of theft. If the serial number of a camera is stored in the metadata, a stolen camera can be tracked as soon as the pictures registered with it are published.
Finding or hiding EXIF data
How to read EXIF data
There are a plethora of websites with web apps capable of reading EXIF data on the internet. Just like "EXIF View" apps for Android, iOS (iPhone) and Windows Phone. But you can search data in any image viewer, also in macOS and Windows, by searching for sections with names like Details, Information, or Metadata.
Caution: Dates may be wrong due to error or lack of adjustment on the camera itself.
Find the folder where the images are;
In the thumbnail, right-click;
Click "Properties";
Go to the "Details" tab;
On this same screen, you can edit some of the information.
How to read EXIF data on Mac
Open the photo in the "Preview";
In the top menu, click on "Tools";
Click "Show Inspector";
For more information, click on the "EXIF" tab;
From this same screen, you can remove the location information.
How to hide EXIF data
You can remove the data completely with some applications such as Image Optim (MacOS, Windows and Linux ), Android and iOS apps (just look for EXIF), GIMP, or file details using Windows and MacOS (explained above ).
EXIF data in the cloud and social networks
You must have been concerned that the photos reveal so much about themselves, including the exact location of the click. It is understandable that you want to hide some of this data, especially in the case of social networking and cloud storage. The Kaspersky did a survey of popular services that let you upload photos and reveals which of them exclude the EXIF data upload.
Exclude metadata:
Facebook
Twitter
VK.com
Instagram
eBay
Craigslist
Do not exclude metadata:
Google+
Flickr
Google Photo
Tumblr
It is worth noting that services that do not exclude metadata generally have privacy settings that allow users to hide such information. The keyword is to hide: the services will store the metadata but will hide them if you desire so. These same data can still be used by the services themselves.