WordPress has two different versions: WordPress.com and WordPress.org have some similarities, but have a number of differences that distinguish them enough to be two completely separate products.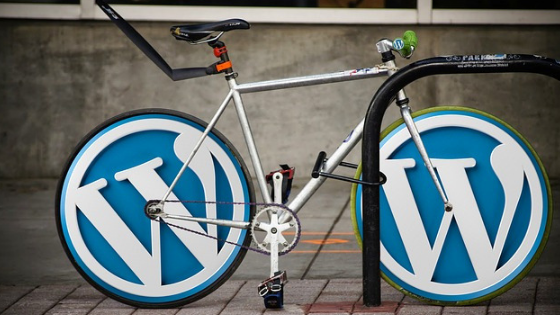 What is the difference between WordPress.com and WordPress.org?
Each of the two versions have advantages and disadvantages, and are aimed at different user profiles. Here's how the .com and .org models differ.
1. WordPress.com
The WordPress.com is a free version of the platform, for those just starting to use blogging tools, and want to get experience before leaving for a professional solution, or who do not want to spend anything on a website/blog.
Its main advantage is basically the only one: you can create a blog, or more than one, without paying anything. It is possible to use some dedicated tools, and implement themes to leave the blog with a minimally personalized appearance, but nothing much further.
The disadvantages are different: you will not be able to use a custom domain (it will always be nameofblog.wordpress.com ), you will not be able to sell ads (convert the value to you), unless it reaches a minimum limit of 25,000 monthly visits, and WordPress.com is required to display third-party ads on blogs.
You can not use plugins, customize themes (which can be removed without warning), and finally, your blog can be deleted at any time if WordPress considers that you have violated the platform's terms of service.
2. WordPress.org
The WordPress.org, in turn, is touched by another organization, and is the professional version of the blogging platform. The tool is one of the most versatile in its class, and is used by a number of people and companies of the most diverse.
With it, it is possible to create, from technology sites such as Teknologya, the portfolios, essential for creative professionals, business sites, for business promotion, and online stores, with certificates and plugins required for e-commerce operations.
Among the many advantages of WordPress.org are its great customization capabilities, allowing the implementation of plugins, and supporting the change of the visual to the user's liking, the system also supports code customization.
WordPress.org offers professional analytics and tracking tools, enables you to fully monetize your business without limits or constraints, and in theory, it's also "free". The expense you will have will be to host your content.
Among the drawbacks is the fact that WordPress.org requires the hiring of a hosting service, which will enable the use of a proprietary domain and of course there is a monthly cost involved, which will increase according to the popularity of the site.
The user is also responsible for all aspects of updating WordPress, blocking spam, and user messages in comments, which depending on the content, may have legal implications.
Which is better, WordPress.com or WordPress.org?
It depends on each use case. Although WordPress.com is quite limited, it may be a good choice for anyone who is starting with blogs, and wants to gain experience before setting out on a more professional project.
While WordPress.org, while requiring a hosting service, can be kept on the air with affordable monthly plans that are not too expensive.
Anyway, you should keep in mind that WordPress.com is absurdly limited, and for any activity requiring minimal specialization or special features, it will have to turn to WordPress.org, which is much more complete and versatile.
In the end, the main difference WordPress.com and WordPress.org is the amount of resources of each.