Since the presentation of the very first iPhone, Steve Jobs decided to consider his smartphone as a real work tool. Obviously, over the years, its features have grown exponentially, until it actually became indispensable for any operation. However, many users do not yet know all its hidden features, and for this reason today we will share 5 tips capable of making iPhone more productive.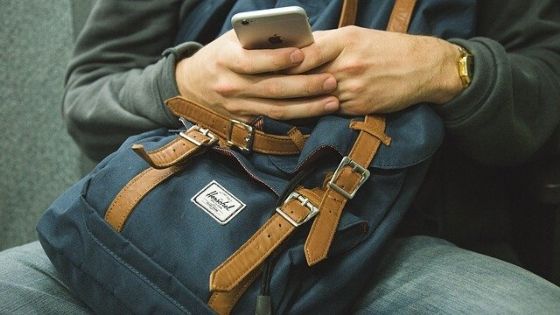 Spotlight search
The universal search for iOS, and therefore for iPhone, is probably the best performing on the market, at least for the moment. In fact, it can be used to search for emails, SMS, iMessages, contacts, email addresses, reminders, songs, applications, documents and everything inside the smartphone.
But it's not over here. The Spotlight search dialogues perfectly with Siri and with the web, in order to give immediate answers to: mathematical calculations, information and programming of films, places, sports results, details on famous people or events and much more.
To achieve this search, all you have to do is access the home screen and swipe, starting from any point, from top to bottom.
QR code scanner
The iPhone camera allows you to scan any QR code, in order to receive all the information inside in a few seconds. This function is useful for accessing websites, registering information, downloading applications or connecting to Wi-Fi networks without having to type in the password. Simply open the "Camera" app and frame the code concerned.
Scan and sign documents
With the latest versions of iOS you can scan any paper document. All of this can be completed within the iOS "Notes" app, or by downloading specially developed applications.
Once the document has been digitized, it is then very easy to add a signature.
Open the document to be signed
Click on the pencil icon at the top right
Continue with "+" at the bottom right
Conclude with "Signature"
At this point, all you have to do is simply add your signature with a gesture with your fingers.
Universal notes
Another great function closely related to Apple's ecosystem is that related to universal notes. Its operation is quite simple: copy a text on iPhone, paste it on iPad (or Mac) and vice versa. All this happens automatically thanks to "Continuity" and iCloud, which allow all devices registered with the same Apple ID to communicate with each other.
Siri as a reminder
Siri is not considered to be the best assistant around, but it must be said that its basic functions are performed without the slightest hitch. Obviously we will not list all the possible requests towards such artificial intelligence, but we will focus on what can actually make iPhone more productive. We are talking about the possibility of recording reminders in a few moments.
Think about how long the process can be: open "Reminders", choose the folder of reminders, add a new item, click on "i", insert date and time, click on end and close the app.
With Siri instead, just say: "Tomorrow morning at 10:00, remember me of XXX". Everything already set up. However, Siri's reminders allow you to record much more. Imagine having to remember to read a web page at a specific time of day, to register it in the app just open the page from "Safari", call Siri and say: "Remember me this site at 10:00". All of this can also be done for email messages, iMessages, SMS, notes and much more.