A call recorder app can be a very useful tool. There are several apps available for iPhone (iOS) and Android, with more or less features, but all of which deliver the basics of storing audio calls made on mobile.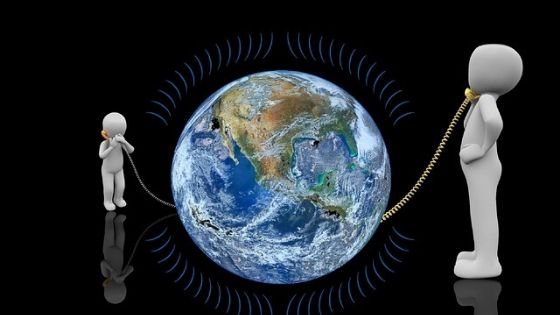 8 apps with call recorder
There are several applications, for iPhone and Android, that allow you to record calls. But in the case of the Google system, the feature was locked on Android 9 Pie and only released on Android 10. Thus, smartphones that specifically run the penultimate version of the system will only have access to the function if the user is rooted. In all other cases, even Android 8 Oreo and 10 and up will be able to record calls without root.
Always remember to turn on speaker mode before starting a recording or the app will only record your audio and not the one on the other end of the line.
1. Call Recorder (Android)
Also known as Appliqato ( play.google.com ), the app is basic and simple: it records phone calls and apps like WhatsApp, and lets you choose which ones to save. You can also add audio notes and save files to Google Drive (on devices running Android 3.0 Honeycomb) or Dropbox. It is free.
2. TapeACall (iPhone)
TapeACall ( apps.apple.com ) works in a curious way: It assumes that the other user should know that you are starting a recording, so the app opens a conference. Apart from that, it allows for easy storage or sharing of audio files. TapeACall is free for 7 days, after which you need to pay a subscription of $29.99/year to release unlimited recordings.
3. Smart Call Recorder (Android)
The Smart Call Recorder ( play.google.com ) is one of the most complete. Lets you register a call as soon as you start a conversation. Account with whitelists (users who will always be recorded) and blacklists (whose links are not important and will be ignored), set favorites, adjust the quality and format of the capture file, enable automatic deletion, lock the application when closed and etc.. It is free.
4. IntCall (iPhone)
IntCall ( apps.google.com ) is a full-featured phone app, and it is through this that the call must be made to be recorded. The app stores audio on its cloud servers, can be synced to iTunes, stored in Google Drive or Dropbox, or shared via SMS and WhatsApp. It offers a subscription or credit purchase template and cannot be used for free.
5. All Call Recorder (Android)
All Call Recorder ( play.google.com ) is a spartan app that focuses on doing the basics. Once the call is recorded, you can share the audio in .MP3 format as you see fit, just like any other application stored on your device. It's free and has in-app purchases.
6. Call Recording by NoNotes
Call Recording by NoNotes ( apps.apple.com ) has the ability to transcribe calls. Other than that it offers basic functionality such as storing audio in the cloud or allowing file sharing via Facebook and email. It also has a manual subtitle feature and can be password protected. Allows you to record up to 20 minutes per month for free; and only monthly ($9.99) or yearly ($99.99) subscriptions.
7. RMC Android Call Recorder (Android)
RMC Android Call Recorder ( play.google.com ) is also a basic but well organized app. It lets you record your call in a variety of audio formats, supports automatic upload to Dropbox or Google Drive, offers filters based on known or unfamiliar numbers, and can be password protected to prevent snoozing into your audios and hearing what they shouldn't. It is a free application.
8. Another Call Recorder (Android)
Another Call Recorder ( play.google.com ) is very versatile: it can recover deleted recordings, mark the most important ones with an audio recorder on the lock screen, choose the audio format and set recording filters, automate the sending the file to an email at the end of the call and protecting password recordings. It is free.