If your phone also replaces your computer with daily tasks, you should certainly consider editing a video with an application on your smartphone before referring to your computer. Here is a list of video editing apps on Android and iPhone.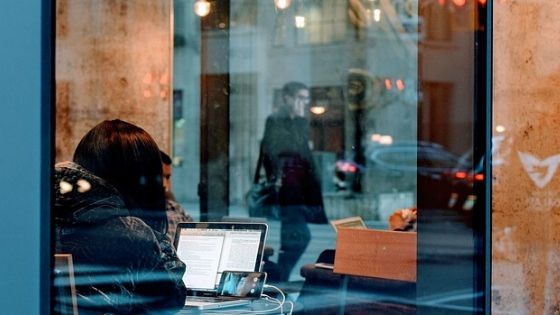 1. WeVideo (Android and iOS)
WeVideo is a free video editor that features a vertical timeline to help you edit with your mobile phone, unlike how other publishers bring the timeline.
All the basic tools are in WeVideo, from importing mobile media, adding music, audio recordings and text and titles.
WeVideo is available for Android and iOS.
2. Magisto (Android and iOS)
Magisto is a video editor for Vimeo, the platform that tries to match YouTube. One difference is that this app uses artificial intelligence to select the best parts, apply filters, make stabilization, detect objects to create videos with less work.
Free, available for Android and iOS.
3. KineMaster (Android and iOS)
KineMaster brings a look similar to what is already found in traditional desktop editors. Its features are also not lacking: video layers, blending modes, voice acting, chroma key, speed control, transitions, subtitles, special effects.
Free for Android and iOS, however, with the addition of a watermark (can be removed when purchasing the full version).
4. iMovie (iOS)
iMovie is Apple's free video editing app . As simple as it is and comes with basic tools, it is sufficient for many user profiles, and works well and integrates with other devices (whether you have an iPad or a Mac).
Download iMovie for free to edit videos.
5. CyberLink PowerDirector (Android)
CyberLink PowerDirector is one of the most complete video editing apps on Android. It has several extra tools and works with a layered timeline. It also supports 4K video to export to any other platform.
The free version of CyberLink PowerDirector adds a watermark to the video, but is always promoted to purchase the pro version.
6. Adobe Premiere Rush (Android and iOS)
Adobe is already famous in the segment because of Adobe Premiere. The call version of "Rush" is aimed at those who produce content for social networks, for bringing simpler tools and easy application on a mobile phone, for example.
However, Adobe Premiere Rush is paid (requires monthly) and is not available for all Android smartphones. However, if you are interested, download it from the Play Store or the App Store.
7. FilmoraGo (Android and iOS)
FilmoraGo is simple and does not escape the expectations of free publishers. It has features for titles, transitions, cropping, speed control and a focus on effects, with a store dedicated to these styles.
Download FilmoraGo on Android or iOS.
8. VideoShow
VideoShow brings a host of effects, filters, and themes to use in video, with a library of basic editing and exporting features predefined for the major social networks in use.
It also does not apply watermark in the free version. Download for Android or iOS.