What is Apple Arcade, the new video game platform to play from iPhone and iPad: here are all the details on output, price and games available.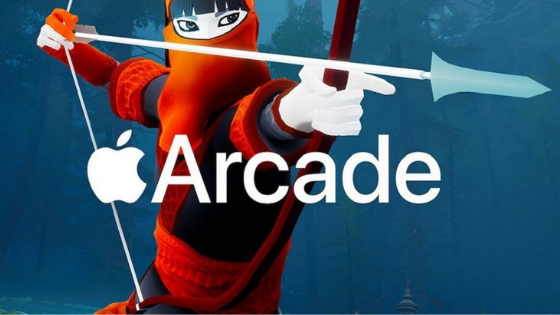 Cupertino enters the world of video games with Apple Arcade, the new gaming service dedicated specifically to games and titles available through iOS 12 and usable from iPhone, iPad, TV and Mac. A real video game service presented by Apple during the event of March 25th and with an expected release in over 150 countries.
Apple Arcade works in a simple way: it makes the entire catalog of games available in the App Store available to all interested parties, including the paid ones, as well as 100 exclusive games developed by various and famous companies in the video game industry. All through the payment of a monthly subscription fee.
Apple's intent is to carve out not only an important slice of the market, which has recently seen the coming of Google Stadia, but also to provide users of the bitten apple with increasingly complete and diversified services. Here's what to expect and how Apple Arcade will work.
Apple Arcade: available games, price and release
Apple Arcade does not want to become the Netflix of video games or compete with the on demand gaming offered by Stadia, the service to play in streaming expected for 2019. What is certain is that Apple does not want to fall behind and Apple Arcade is born to meet the users who are looking for more in-depth and thoughtful experiences in mobile video games than the famous free-to-pay titles.
The competition of these last ones is unstoppable, being games like Candy Crush and Pokémon Go available for free to download including any purchases in the app. Apple Arcade will therefore offer games normally available for free payment thanks to the monthly subscription: be careful though, it will not be streaming games.
The various titles available for Apple Arcade will still have to be downloaded to the device, whether it's an iPhone, an iPad or a Mac, but you can still try it through a small demo.
As already mentioned, Apple provides more than 100 exclusive games obtained through several exceptional partners: including Disney, Sega, Konami, Gameloft, Annapurna, Skybound, Mistwalker, WayForward, Lego, Cartoon Network, ustwo and many others.
Apple will not only offer its new platform, but will contribute to the development costs of the games present in the store, providing concrete help to the partners involved and developing the best possible experience from the iPhone and tablet.
The expected release is for autumn 2019 but through the official Apple website it is possible to take a look at the official page: the service can then be used through a new section in the App Store. The price is still a mystery but the sector headings have assumed a monthly cost of around 9.99 dollars.