Nowadays, it is very fashionable to create avatars and to share them on social networks like Facebook, to use them as a profile image, or simply to share on instant messaging apps like WhatsApp. In any case, what matters is that, thanks to the presence of many different apps, you can create an infinite number of funny avatars, realistic or simply pure cartoon mold. So let's see the best 5 apps to create avatars on iPhone or iPad, so you can always have a good alternative to create new images or caricatures of yourself.
Best 5 Apps for Creating Avatars on iPhone or iPad
SuperMe is absolutely the app to create avatars on the iPhone or iPad more complete and fun. The reason? Using this application there will be nothing you can not do or customize. For example, you might decide to create an avatar based on Wolverine X-Men, or opt for all the characters of the well-known anime One Piece. There are also the basics for more generic avatars, such as the clown character. Finally, to underline that every avatar that you will realize will be a real caricature: no serious characters, therefore!

Unlike SuperMe, My Idol is an app that will allow you to create very realistic avatars using the creation of 3D faces. Moreover, it is one of the apps that allows the greatest customization of the avatar: you can, in fact, start from many different bases, and add to the face also created a series of beautiful and very interesting hair and accessories. If you are looking for an app to make avatars look more serious and realistic, this is the one for you.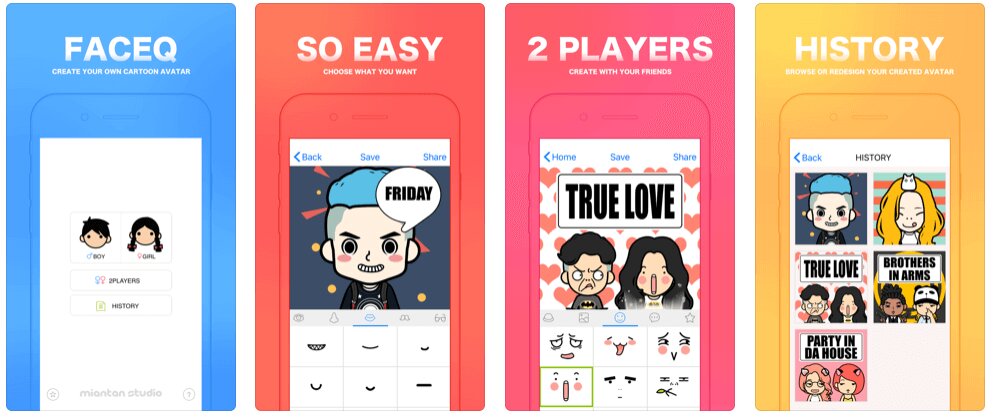 If you do not care about hyper-realistic avatars, and you have no interest in making avatars based on the basics of famous cartoon characters, then FaceQ could be a very interesting option. This app, in fact, allows you to create cartoonish avatars but very generic cut: you can choose hairstyles, accessories and of course all the features that are closer to your face, but always with a Japanese cartoon style. It should be noted that some avatars are very similar to Akira Toriyama's early drawings.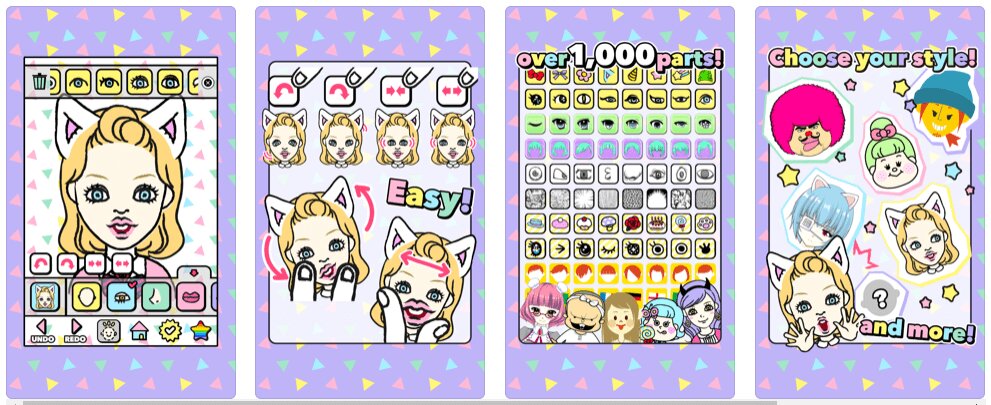 Decoppa is a perfect app for girls who want to create sweet and romantic avatars, above all because the different bases of departure are clearly inspired by anime like Orange, therefore from the purely feminine and pure 90s style. Also, in this case, you can choose between a wide and interesting range of options, so you can create the avatar that is closer to your desires and your style. It also gives the possibility to add different gestures with fingers and very funny accessories, such as cat ears.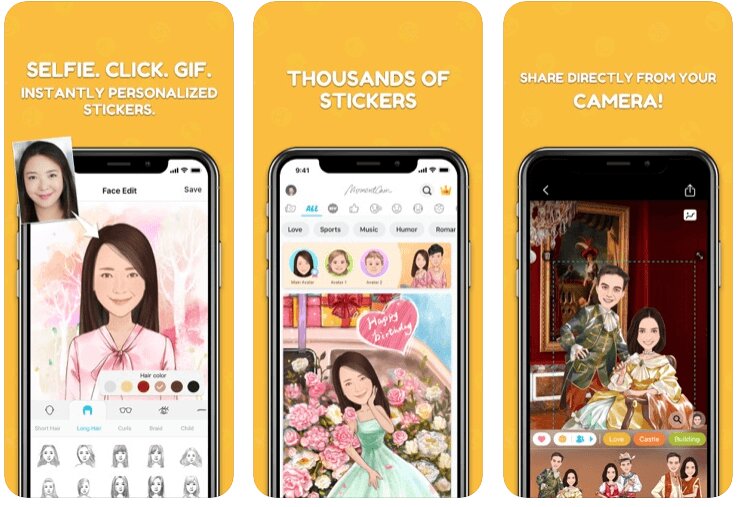 MomentCam is an app to create avatars on the iPhone or iPad very special and probably one of a kind. Unlike other applications, in fact, you can create real postcards with scenes of any kind, so as to give a breath of fresh air to the canonical avatar-style photo-card. In addition, MomentCam has another advantage: the designs are beautiful, and look like some stylized characters just come out of a comic book!
Final Words
Finally, which app do you like most? Do you feel we are missing something? Tell us in the comment box below or contact us at [email protected].