Does your car not support Android Auto? Does Android Auto not work for you? No problem, here are the best alternative apps to use instead of Android Auto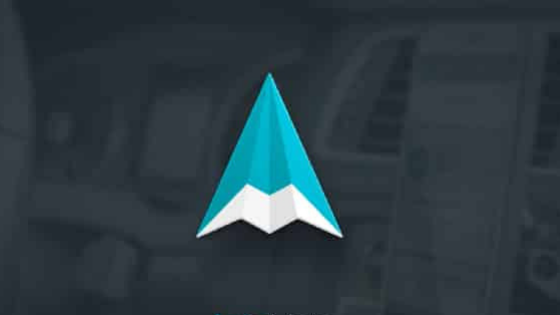 Android Auto Alternatives
Does your machine not support Android Auto? Not even mine, but I don't want to give up using my smartphone while I'm in the car.
I'm really sorry that my car is not compatible with the Android Auto system, but I have no intention of changing machines to take advantage of this feature that allows you to freely and comfortably manage your Android smartphone while driving.
So I worked hard to look for alternatives to Android Auto, so that I could make the most of my smartphone while driving without distractions. 
And, after trying and testing various programs, I decided to publish an article listing the best alternative apps for Android Auto.
So let's not waste time and start immediately with the list of the best alternative programs to Android Auto to use while you're driving your car in total safety.
What to use instead of Android Auto?
Here are the best apps you should download from the Play Store and use instead of the tool offered by Google.
AutoMate Car Dashboard
It is one of the best alternatives to Android Auto for the simple fact that it has an almost identical interface. It offers many features, it allows you to customize the interface to the maximum and above all you can choose a specific app for each specific feature (music, navigation ..).
Obviously there is the possibility to control the app with the voice.
Basic characteristics 
• Maps– Search for routes and launch the preferred navigation application for step-by-step navigation.
• Places– Search for nearby services, such as distributors and restaurants, with a click.
• Telephone– Easy call to favorite contacts, display of call history and dialing of a number.
• Messaging– Send and reply to messages, hands-free answer available for many common messaging applications.
• Voice– Control of the application through the voice for navigation, music and much more.
• Contextual information– Receive weather updates, view recent searches, receive speed limit alerts and more.
• Media Control– Control of many popular media applications using buttons or gestures.
• Shortcuts– Possibility to add favorite applications at your fingertips including quick settings.
• Data  – Real-time display of motor parameters through an OBDII adapter with Torque integration.
Car dashdroid
Another very valid program to use on your smartphone while driving your car.
It has a simple and clear interface, in blocks, very easy to press and to see on the fly. In each block you can insert apps or widgets to start certain features in an instant, but you can also customize them to launch specific features to your click.
For example, then customize the interface and features to start speed cameras and music playback as soon as you start driving the car.
You can also make the app read notifications, minimizing distractions.
Finally, you can customize the app with themes and graphics to adapt it to your tastes. Do not miss the black/dark theme to be activated at night, so as not to bother the eyes while driving.
In short, an absolutely recommended program! Too bad that some (many to be honest) features are available only for a fee. In the paid version, however, in some ways it is even better than Android Auto.
Car dashdroid-Car infotainment
Drive mode
Another very valid app, which unlike the others focuses on simplicity and immediacy.
You can control it with your voice, you can manage calls, messages and other notifications in a safe and fast way, without taking your eyes off the road.
Do not miss the opportunity to share your location in real time, or to respond to notifications without touching the phone while driving.
It is also easier to use than the alternatives proposed so far. Absolutely recommended!
Drivemode: Handsfree Messages And Call For Driving
Waze
A program that needs no introduction: it is one of the most famous and used GPS navigators in the world.
It is accurate, up to date, shows traffic in real time, allows you to avoid queues, slow downs and accidents and above all it allows you to avoid police and speed camera checks along the road.
Its interface is simple, clear and clean, perfect for use even while you're in the car without distractions. You can give voice commands to Waze to reach your destination, just as you can activate the black/dark theme so you don't strain your eyes at night.
Finally, I point out the perfect integration between Waze and Spotify and the possibility of sharing the position in real time to let your friends know how much is missing on your arrival.
A program that can't miss on your smartphone!
Waze – GPS, Maps, Traffic Alerts & Live Navigation
Conclusions
We concluded with the list of the best apps to use instead of Android Auto.
And which apps do you use instead of Android Auto? Let us know in the comments at the end of the article!