Here are the best free photo editing apps for iOS and Android of 2019: how to get perfect selfies and better photos for landscapes and food.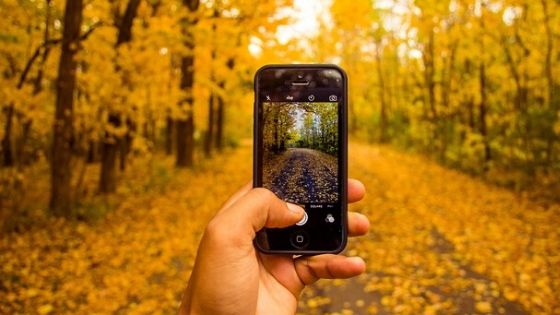 What are the best apps for 2019 to retouch face and subjects in smartphone photos? A great app to edit photos to share on social media is full on Apple and Google app stores. Most of these, however, are not free, so, to post perfect photos on Instagram or Facebook, it's up to you to pay.
The free photo editing apps, on the other hand, despite the excellent premises, often turn out to be too essential, boring and full of advertising or, worse, they show incredible tools that need to be unlocked.
Are there free iOS and Android apps with professional tools like feature correction, make up, eye color and hair that guarantee a realistic effect to photos? The answer is yes, but in addition to this you can improve the light, the focus, the colors and the style of the photo, adding stickers and graphic effects.
After seeing the best programs and apps to make photo montages, we continue our journey into the world of photo editing on smartphones. If you are not very photogenic or your smartphone does not have a very good camera, or if you simply like to indulge yourself with effects, filters and photo editing tools, there is good news for you.
Although the search was arduous and, as we have said, the best apps of 2019 to edit photos on smartphones are mostly paid, we found several very interesting free apps. They are all updated, therefore improved and even more innovative. But not only: we have divided them into two categories, face photo editing app and photo editing app for landscapes, food and photos in general.
In this way those who want to erase pimples and dark circles or even make up their make-up, know where to look. Similarly those who want an app that makes it brighter and more intense the colors dull of a flower, a plate, a landscape or want to give a personal touch to the shots, will have the app to change the landscapes and have many like on Instagram.
Ready? Here are the best free apps for face and landscape photo retouching of 2019, both for iPhone and Android.
Face photo editing app: the 6 best of 2019
Here are the photo editing applications that allow you to intervene on the features and colors of the skin of the face in a precise and sophisticated way. Let's see how to erase imperfections, sculpt the lines and give a touch of tan or make up.
FaceApp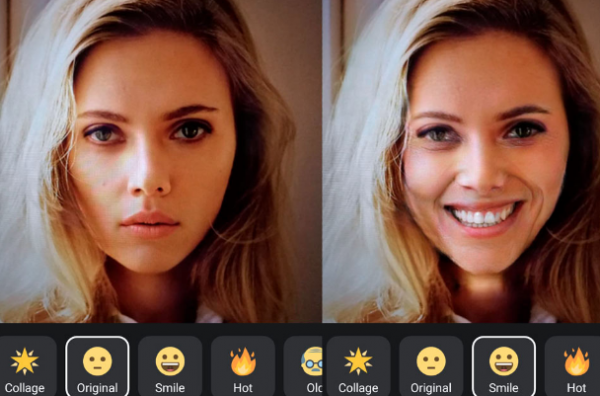 FaceApp is the viral app for iPhone and Android. Once the free download has been made, the portraits can be changed thanks to a sophisticated face morphing system based on neural networks. We can take a picture or choose it from the gallery and change the facial expression or some facial details. The results are convincing and realistic. You can make a person from smiling to sad, from old to young, from man to woman and so on.
Perfect 365
Available for iOS and Android, this is the best free app ever for photo editing. Any defect disappears, but not only, because you can act on every point of the face, from the redefinition of the contours to the color of the eyes and make-up. The precise algorithm is able to add details and elements such as lipstick, mascara, eye shadow and blush based on the look you want to achieve. You can also try new hairstyles, whiten your teeth and sculpt your eyebrows.
Visage Lab
This app is a valid alternative to Perfect 365 because it allows you to retouch photos in a rather precise and innovative way. There are fewer tools available and the graphics are more minimal, but you can still eliminate imperfections, pimples and wrinkles, whiten your teeth, change the color of your skin and make up your make-up.
Line Camera
This photo editor provides customizable filters, stamps, fonts and frames all available for free. With the Cosmesi function, simple to use and very effective, it adjusts uniformity and brightness of the skin, eliminates defects and circles under the eyes, enlarges the eyes in a natural way and streamlines the features.
PicsArt
It is one of the most appreciated photo editors for smartphones, also because it is constantly updated with new features and improvements. The tools available are many and range from cropping and adjusting the tones to a list of filters on the Instagram genre, but more numerous and original. There are also clipart-themed images, stickers, frames and collage frames as well as a photo-retouching suite for face and body that, thanks to scaling tools, magnification and specific brushes that sculpt the face, reduce defects and enhance the features.
Skin Beautifier
Designed mostly to enhance the natural beauty of the face, reducing wrinkles, pimples and dark circles until you are satisfied with the result. But personalization can go even further and also use it for landscapes. The app also includes options for adjusting brightness, contrast and sharpness, Meme support with which to add ironic writing in the lower part of the photo, and the possibility of drawing on the photo.
Retouch Me: Body and Face
This app, updated with new filters and bug fixes, allows you to edit photos by making changes on the face and body. Among the available functions we find: face lifting; removal of acne, scars and blemishes; red-eye correction; hide white hair; teeth whitening; nose, mouth and eye remodeling. As for the photo retouching of your body, with Retouch Me you can streamline the figure, reduce cellulite, give brightness to the skin, reduce waist size etc …
Photo editing app views and other subjects: the best of 2019
Not always the breathtaking landscape our photography makes in the same way. Sometimes, then, we would like to give more light or contrast or change the colors of our photos completely. Here are the best photo editing apps to do it.
Snapseed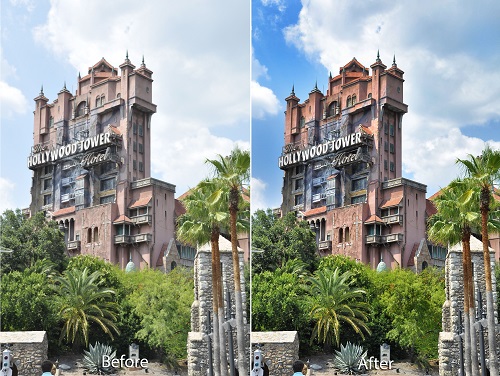 The app has been updated and is even more precise and provided.
It is ideal for architectural subjects since it is possible to adjust the perspective and calibrate the chiaroscuro, but it is also excellent with regard to landscapes and full or half plan figures. Alongside the typical tools for optimizing and calibrating photos, we find style filters designed to give photos a touch of glamor, grunge, retro or pop according to taste.
MuseCam
MuseCam is a latest generation photo editor created by a team of professional and creative photographers that works like a manual camera. In fact you can take photos by setting ISO, white balance, focus and saturation. It also offers a series of professional filters and the Cut-Rotate-Resize tools. The last update corrected some bugs and defects.
Foodie – Delicous Room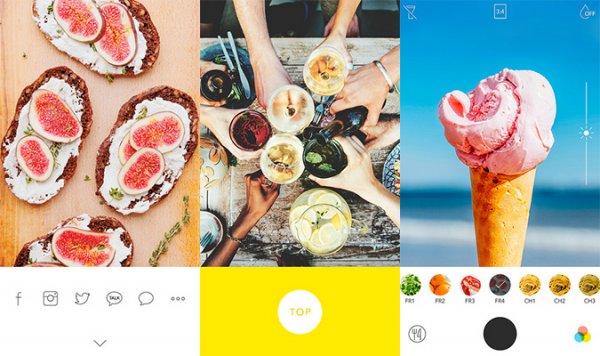 One of the free apps designed for gastrophanics is Foodie, to be used when we are faced with a beautiful dish with which to attract the attention of our followers on Instagram. This editor provides an intelligent guide to taking food photos directly from the camera and a series of editing features to turn simple food photos into small masterpieces.
Prisma
This iPhone app is becoming popular on the web because it allows you to turn any smartphone photo into a painting. How does it work? Simple, using augmented reality without the use of photo editing, it applies 35 filters to re-elaborate images and render them artistic. You can choose the style you like best, from Munch to Hokusai, passing through Banksy and comics.
Camera + Free
Camera + for Android and iOS costs $2.99, but there is also an equally valid free version. To improve the yield of landscape photos this app offers tools like Slow Shutter, Brilliance, advanced shooting functions and powerful 1-touch filters.