Bluetooth A2DP or aptX? Many people may have already seen these names on headsets or wireless speakers, indicating a compatible audio standard. In a nutshell, the former is the older format and widely supported by electronic devices, while the latter offers higher quality but fewer supported devices.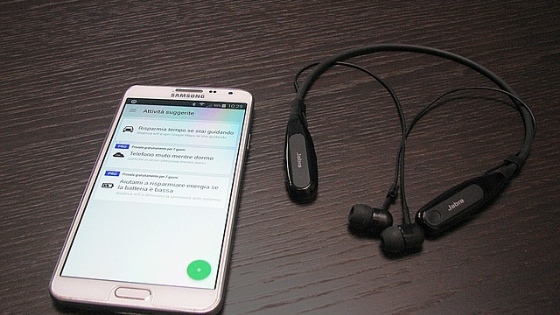 What is A2DP?
A2DP stands for Advanced Audio Distribution Profile, the standard technology for Bluetooth audio transmission. The format was first established with the first wireless headphones and speakers.
The A2DP standard is present on any device that uses Bluetooth to transmit sounds, from output devices to your computer or your Android phone (more about Apple devices below).
However, as it is an older format, it has bandwidth limitations, supporting a maximum connection of 786 kb/s.
What is aptX?
The aptX is a compression algorithm designed to circumvent the A2DP bandwidth problems. Developed by Qualcomm, it compresses the low-band audio stream and preserves the audio spectrum so it can play with higher quality.
The codec also offers higher transmission speeds, reducing the lag between a screen and a speaker, for example.
Unfortunately, not all wireless audio devices support aptX, and both the transmitter and output device must be compatible with the Qualcomm codec to work.
What about Apple?
Apple is a completely different case. Although iPhone and Mac support aptX, AirPods use a proprietary W1 protocol, better than A2DP but only supported by iOS 10.2, macOS Sierra and later versions.
So if you buy an AirPod and want to connect it to a Windows computer or an Android phone, you can only use the A2DP standard present in the headphones, as they do not support aptX.
What is the difference between aptX and A2DP?
Quite simply, all Bluetooth headsets or wireless speakers, soundbars, computers and mobile phones support the A2DP standard, which is of lower sound transmission quality.
The aptX codec, which offers better sound quality, is only supported by some devices and is not present in Apple AirPods, which use their own standard.