What's the difference between Chromecast 1, 2, 3, Ultra and Audio? Google's dongle designed to make older TVs smarter, enabling mobile video streaming, has had three different generations since its original release in 2013, and two more parallel versions for 4K video and audio playback. But what changes in them?
What's the difference between Chromecast 1, 2, 3, Ultra and Audio?
If we compare Chromecasts 1, 2 and 3, there are only a few point differences between them, such as design, and connection and Playback capabilities; Chromecasts Audio and Ultra are designed to play specific content ( 4K audio and video ).
Let's see the difference between each of the Chromecasts released:
Chromecast 1st Generation (2013)
It is also known as Chromecast 1 was launched in July 2013. It plays videos in up to 1080p, and is compatible with Wi-Fi networks for 2.4 GHz, supporting the standards  802.11 b/g /n. The device connects to an HDMI input and can be powered by the USB port of a TV, or by a power source, which enables the use of HDMI-CEC features by controlling the TV remote control.
From your smartphone or tablet, you control compatible apps and stream content to your Chromecast. Android, however, has the option of mirroring the device's screen on the TV, which iOS (iPhone) has not yet implemented.
Chromecast 2nd Generation (2015)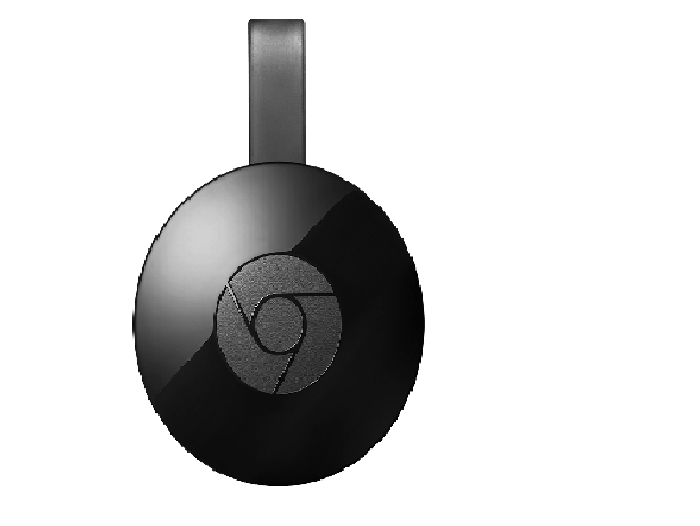 Launched in September 2015, Chromecast 2 has brought some improvement over its predecessor. It is capable of playing videos at 60 frames per second, although limited up to 720p, and connects to Wi-Fi networks up to 5 GHz, now supporting the 802.11 ac standard. In addition, its new design required the use of the extender dongle (which came with Chromecast 1) with the flex cable allowing easier installation on the TV without compromising signal range.
Chromecast Audio (2015)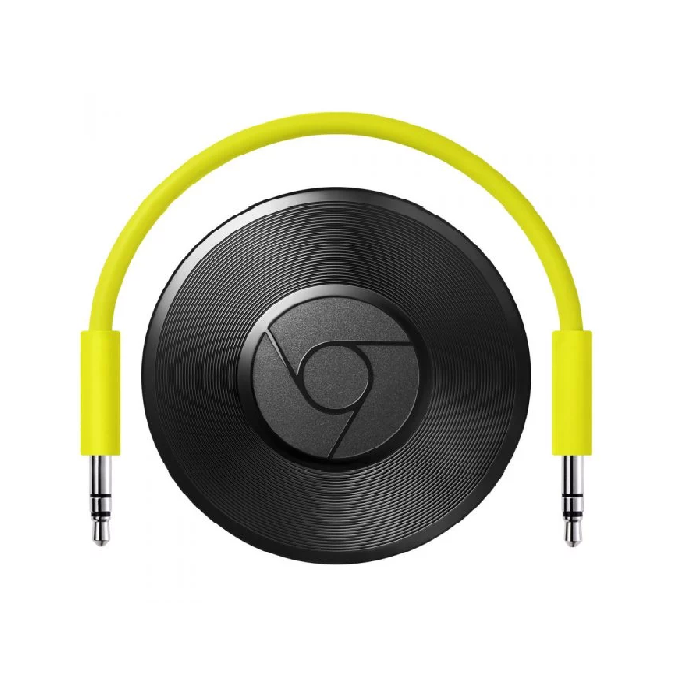 Launched alongside Chromecast 2 in September 2015, Chromecast Audio was the most unique in the family, being dedicated solely to turning stereos into smart devices. Instead of an HDMI cable, it had P2 stereo, compatible with any micro system, sound box or sound set that is worth.
Being focused on sound, it was equipped with a 24-bit DAC and 192 KHz, for maximum sound fidelity in music streaming. Moreover, it had the same connection capabilities as Chromecast 2. However, it has never been a success, and Google Home and other smartphones have hurt its sales.
Chromecast Ultra (2016)
Launched in October 2016, the Chromecast Ultra is the most powerful dongle in the line, the only one capable of streaming video in 4K, HDR10 and Dolby Vision.
It is compatible with the same network settings as Chromecast 2, but because it is geared towards broadcasting bandwidth-intensive content, it's the only one that comes with a power supply with cable in the box; for everyone else, the accessory needs to be purchased separately.
Chromecast 3rd Generation (2018)
This is the youngest member of the family; launched in September 2018, Chromecast 3 brought few changes over Chromecast 2, such as the ability to play 1080p videos at 60 fps, and a better quality Wi-Fi antenna, but still compatible with 802.11 ac networks of 2, 4 and 5 GHz. Moreover, it is absolutely the same as its predecessor, which leads us to the question: who still needs Chromecast?