When you have a commercial activity such as a digital marketing job or need royalty-free photos and you do not always have a photographer or scenario at hand, you just have to go to a free image stock to download of high quality images.
It is not difficult to find free image stocks on the internet and literally just click on the image and download wBest 7 free websites to download royalty free images with CC0 licenceithout the need to create an account on the site or download a program or application. We separated seven sources to search the image for your next project or post: be it commercial or personal.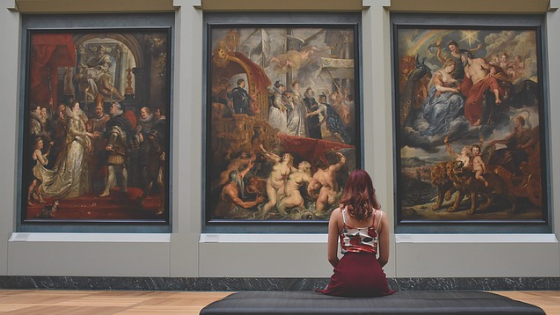 Freepik
The interesting thing about Freepik is that it does not only offer images, but also vectors, illustrations, *.psd files (Photoshop) and many ready-made models, such as infographics or magazines. Not all images are copyright free, but this option is always indicated next to the download button, making it easier for the user to know.
It is free for everyone who wants to use, does not need to register and also offers a Premium version, which costs $10 per month and gives access to selected photos and vectors.
Pixabay
One of the most popular free image stocks, Pixabay does not need a registration and has more than 900 thousand photos, vectors and illustrations. All images available on Pixabay are CC0 (Creative Commons 0) certified, meaning that this type of license allows images to be used without any copyright concern, even in commercial use. You can download, modify, distribute and use the images as you wish.
The search has some interesting filters like size, type, orientation and color. It also does not need a registration and does not offer a paid version.
Pexels
The Pexels has several pictures (including wallpapers) and also gives the option to search by color, popularity and break shows what the photographers and the most popular searches for you to see what they are looking for, who does marketing content, This is a good tool.
StockSnap.io
The StockSnap.io is a database that adds new images each week and all are also free of copyright, just click and download the images. It does not require registration, but you can make an account and leave the photos as favorites. Of course, there is a built-in editor for you to adjust anything if you need to.
Unsplash
The Unsplash focuses on free photos and in addition to a section on issues such as business, women, travel, nature; has an area for patterns, so it's a good choice for anyone who works with editing. You can use it at will, this platform also does not require any account. For developers, it also has an API and allows your code to take images of their database straight from the source.
Burst
The Burst is a free image stock for any business, from a big project to social networks. The curious thing is that it belongs to Shopify, a Canadian e-commerce company. But the glory is that it preaches a "commitment to inclusion" with photos that "depict diversity, including underrepresented groups" and all with description of translated images, for people with visual impairment, for example.
CC Search
The CC Search is not an image stock, but a search engine (like Google) to download from over 300 million open APIs images. It has come out of beta this year and is ideal for searching for free public domain images and under use licenses. In the search filter, for example, it is necessary to search the type of application: whether it is for commercial use or for modification or adaptation; or select the license type of the image, in the case of free images, the license type is CC0 (Creative Commons 0).