Activate the Dark Mode immediately on WhatsApp Web. How to activate Dark Theme mode on WhatsApp Web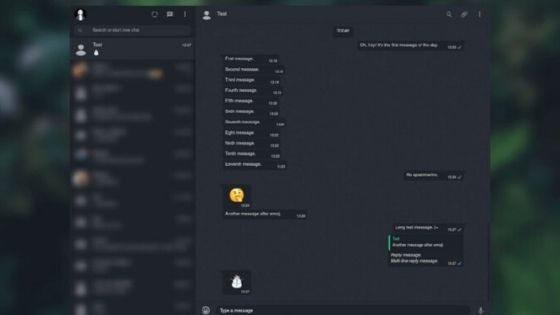 WhatsApp Web Dark Mode
While users around the world are anxiously awaiting the arrival of Dark Mode (dark mode) for WhatsApp for both Android and iPhone, we can fool the wait by activating this mode on WhatsApp Web, which is the online version of the famous messaging app.
That's right: at the moment we still don't know when the Dark Mode will arrive on WhatsApp.
The developers have been working on it for months now, but they seem to be kidding us: may they not yet be able to implement this functionality within the app? It seems really absurd, but at the moment things are like this.
Fortunately, at least as far as WhatsApp Web is concerned, we can instead already activate the Dark Mode to enjoy a dark (or black) theme that allows us to fewer tire eyes while using the messaging app.
If you are no longer in the skin and want to immediately try the dark mode on WhatsApp Web, below I'll explain how to do it.
WhatsApp Web Dark Mode – Google Chrome
If you use the Chrome browser on your PC, you must:
Step 1: Install the Stylus extension from the Chrome Web Store
Step 2: Install the Dark Mode from this link
Step 3: Open the WhatsApp Web site and enjoy the black theme that will be applied automatically.
Spectacular!
WhatsApp Web Dark Mode – Firefox
The guide doesn't change much if you use Firefox. The steps to follow are practically the same:
Step 1: Install the Stylus extension and then install the dark theme from here
Step 2: Open WhatsApp Web and enjoy the screen with the black theme.
In both cases you can go back to the old WhatsApp Web interface directly from the Stylus addon: a click you can switch from dark to light and vice versa.
Conclusions
So what do you think of this new dark theme for WhatsApp Web? You like?
Let us know in the comments at the end of the article!
We only hope that the long-awaited black theme will soon arrive on "normal" WhatsApp for our smartphones.