Dancing at Fortnite is a lot simpler than it sounds, but the player needs to be aware of some details. Most of the game's overwhelming dances and emotes (stickers and sprays) can only be achieved by spending real money, either by evolving the Battle Pass or by buying them directly from the store. Find out how to dance at Fortnite.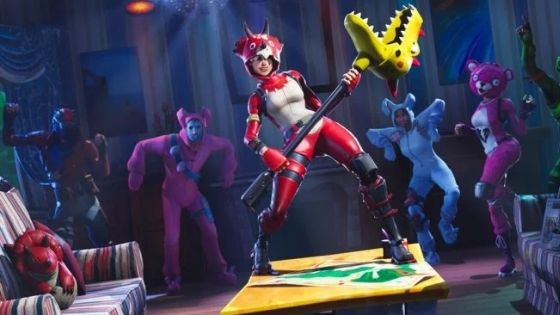 How to dance at Fortnite and use other emotes
At Fortnite, you can purchase emotes such as stickers, sprays, and special character dances in a variety of ways. One is to buy them at the item store, spending V-Bucks, which you buy for real money.
The other way is by playing and evolving in the Battle Pass, which brings a lot of rewards for players. The pass costs 950 V-Bucks. So, either way, you'll need to open your wallet to get new dances.
Once you've got a new dance or emote, it's time to equip it:
With Fortnite open, select the "Dressing Room" tab;
Under "Gesture", select one of the empty slots or one occupied by a dance or emote you want to remove;
Select the new dance or emote you want to use;
Confirm;
Repeat for all dances and emotes you wish to equip.
To use a dance or emote in game mode, it's pretty easy:
On consoles, press the directional pad down to open the gesture menu.
On the PC, press the "B" key;
Select with the directional or arrow keys the dance or emote you wish to use;
Confirm
And that's it, you've activated the selected dance or emote, which can be adhesive or spray.
If you do not equip any emote or dance in the Locker Room, pressing the directional pad down or the "B" key activates a random dance among all you have, and the selection wheel will not be displayed. So the only way to select a specific Fortnite dance is to equip it before a match begins.