Football Manager 2020 Mobile available on Android with exclusive features. Football Manager 2020 Android APK: how and where to download it?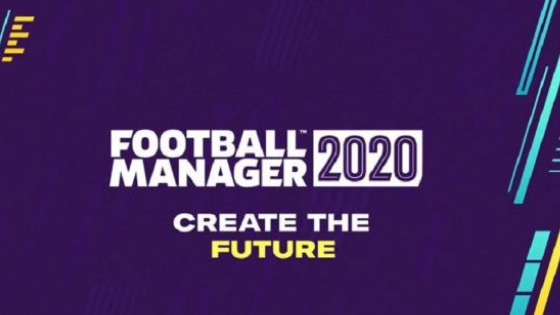 Football Manager 2020 Android
Here we are: Football Manager 2020 is finally available on the Play Store for Android. 
After a long wait and with some delay compared to last year, finally all the virtual coaches can put themselves at the helm of their team and bring it to victory.
Are you no longer in the skin and want to run and download Football Manager 2020 Android? Here is the link to the Play Store.
The game costs 10 dollars and also offers optional in-app purchases to accelerate game progress and unlock all contents including the editor, necessary, for example, to rename the "zebra" in Juventus. A very high price, right?
Download Football Manager 2020 Android free
Precisely because of the very high price, many users are looking for a way to download the game for free, without paying the required 10 dollars.
And so Google searches go crazy to find the Football Manager 2020 APK file and to download this game for free without going through the Play Store.
If you are interested in this "theme", I have bad news for you (but as you know, if you follow me, I always want to be direct and sincere, without wasting time): like every year, you can NOT download Football Manager 2020 for free for Android.
The developers of the game have in fact implemented a very strong protection system that cannot be circumvented in any way. This means that, unless miracles happen, it will not be possible to download and install this game for free.
The advice I give you, therefore, is not to waste time on sites, blogs and forums that promise you the free download of Football Manager 2020 for Android, simply because this does NOT exist and is NOT possible.
And anyone who lets you download something, will provide you with different viruses, malware or software from what you want.
If there is any news about it, I will update the article, but at the moment this is the case. You can NOT download this Android game for free and I advise you to stay away from anyone who promises you the opposite.
Finally, I would like to point out that if the game arrives online for free download, you will surely find it on the sites we have selected in this article: Free Android App: where to download APK programs and games
Having said that, now that we have clarified this issue, let's close the article briefly talking about Football Manager 2020 and the innovations introduced.
Football Manager 2020: the news
Football Manager 2020 Mobile
 is a managerial soccer game that allows you to create and manage your own dream team and bring it to the peak of success in over 60 leagues from 21 countries.
The new edition introduces an innovative system for the enhancement of young people with the addition of reserve teams that allow the most promising young people to be tested and included in the U21 national teams.
The news shows more clearly the effects of the various events on their players with new options to respond and interact that allow to have a greater impact on their morale, also also the rivalries between the clubs now have a greater weight on various aspects of the gameplay.
Football Manager 2020 Mobile can count on a more accessible and intuitive renewed user interface, while the expanded game view allows you to follow the action more closely with more complete contextual information.
The title of SEGA provides the largest database of existing players, tactical whiteboards and a renewed 2D engine with a Spartan look.