Want to try out the new features of iPadOS 13? Here is the guide to download the beta on the iPad waiting for the official release.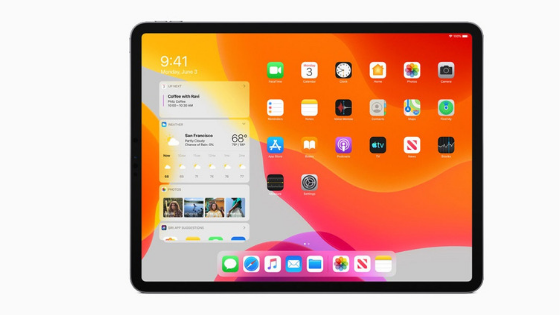 It is officially possible to install iPadOS on iPad. Apple has indeed released the beta 2 of the new update, available to everyone. Users with iPads compatible with iPadOS 13 can update and preview new operating system features, including the new Home screen, improved multitasking, the new Swiftkey keyboard, USB stick support and much more.
iPadOS is the version of iOS 13 optimized for iPad. iOS 13 and iPadOS have the same novelties, but by taking advantage of the specific features of the device, the next update turns Apple's tablet into a real laptop.
How to install iPadOS 13 beta on iPad
All you need to install the iPadOS beta is an Apple ID. 
Go to the Apple Beta Software Program website and log in with your credentials. Scroll down the page to the Guide for Public Beta and touch iPadOS, then click on Download Profile.
Tap Allow and then Install. At this point the option to install the public beta of iPadOS will appear, which will take some time and a couple of reboots to complete.
Should I install the iPadOS 13 beta?
Unlike the first beta for developers this version of iPadOS is aimed at the wider public. It's not the final version, so it's not stable and could present more than one bug. The beta of iOS are used by Apple to give a taste of what will come out in the fall and to correct the defects found by users before the final release.
We do not recommend installing the beta on an iPad for everyday use: if you want to try iPadOS in advance, it is best to download it on a backup device. Even experienced users should make an archived backup of the iPad before installing the beta, in case something goes wrong and the device has to be returned to the current version of iOS.
To backup archived by connecting iPad to your computer, start iTunes and click on the device icon. Make a backup of your iPad on Your computer and click Back up now. Go to Preferences in iTunes and select Devices . Right-click the Archive item from the drop-down menu that appears.
Which iPads can install iPadOS 13 beta
All iPad versions from iPad Air 2 onwards, iPad Mini 4 and 5, iPad Pro and iPad 5 and later generations will receive the update.