By now you should know that the elixir is what drives the Clash Royale. This "potion" is constantly generated to be used when casting cards. The quick answer to whether or not to play Clash Royale with infinite elixir is no, in the official game.
Some hacked versions may even promise this, but your players will not compete for the SuperCell ranking. However, some tips may "generate infinite elixir" – this will depend on the deck's mounting and the "Elixir Collector" card.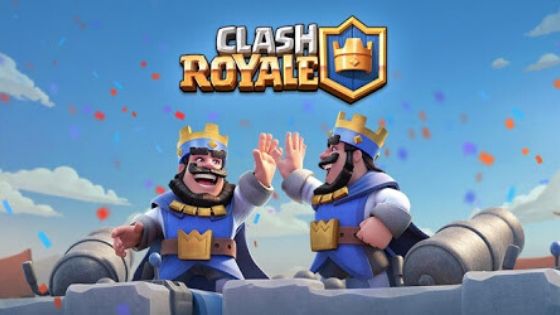 Follow the topics below and, at the end, see valuable tips for dealing with your elixir.
What is the elixir
In Clash Royale, the battle deck is a selection of 8 cards that will be used. To use these cards you consume a purple/pink potion called the Elixir. Some cards consume too much elixir and slowing them down can hurt your hand.
If you have few "comilone" cards, you can complete the deck with faster cards that consume less strength. Maintaining deck balance is the key to the game. You will need to try different combinations in friendly matches.
The speed of the elixir
The speed at which the elixir is generated sometimes doubles or triples depending on the game mode and this will be indicated starting with x2 or x3. In doubles matches, the elixir generation speed is slower than in 1×1 game modes.
Elixir in game modes
The Megadeck, for example, is a new game mode in which is mounted a deck of 18 cards. To keep up the fun, elixir production is slightly accelerated. This allows players to develop new strategies and make better use of combinations.
The Elixir Capture is a game mode where you can use extra elixir units of the arena to get an advantage. These units will appear on both bridges and can be obtained by striking the shield with your troops. There will also be a deposit in the middle of the arena that will yield 2 units of elixir to the player who strikes the last blow.
Once collected, there is a 20-second wait for more units to appear on the bridges. Once destroyed, it takes 30 seconds for another deposit to appear.
The Hunt Dragon is a game mode in which players hunt an elixir egg. The first player to destroy the egg will bring up a dragon that will fight for its King. But it can be any of the game's dragons: Baby Dragon, Infernal Dragon or Electric.
After being destroyed, it takes another 30 seconds for another elixir egg to appear in the arena.
Where are these game modes?
Occasionally, a special challenge arises in the Events tab. There are these different game modes. Sometimes there are also thematic challenges. They are, however, only available for a few days and do not last forever. Also, there are more awards.
Another place where you can find different game modes with other elixir consumption rules is in the Clan Wars, which last two days. The first day is called "collection day". To collect cards for your clan, you must participate in battles (in doubles, sudden death, triple elixir, etc.). Each member fights 3 battles.
Can I increase the speed of the elixir?
The speed of the potion generation is not something that can be changed by the player. There are also no tools or applications that allow players to change the rules of the game as they are protected by being on Supercell servers. Which version of the .apk game with free gems and coins and infinite elixir is not hosted on the same server and this prevents their players from participating in the official ranking.
Do not fall for stolen!
Websites and apps that offer free gems, free Supercell ID account cards, legendary cards, infinite elixir, and the like can all be fraudulent attempts. They may actually be trying to trick you into sharing personal data, such as your email account and password. Many of these sites contain keyloggers, Trojans, and other malware that, as you might imagine, violate your privacy and security.
OK?
Tips for having almost an "Infinite Elixir"
Some cards can help you get more elixir. Not exactly an infinite elixir, but they can ensure you don't wait for levels to fill up.
The mirror
The Mirror card is only unlocked from Arena 12 and replicates/mirrors the last card you played, spending +1 elixir consumed by the original card. If you play Bandida for 3 elixir units, you can use the Mirror and play another Bandida for 4.
The level of the mirror card generated by the Mirror depends on the level of the Mirror card, not the copied card. Therefore, mirroring a card can produce weaker or stronger reflexes than the original card. Improving your Mirror to the maximum will make it create the most powerful copies of your cards even if they are not starred. The Mirror is a very versatile card, creating excellent surprises.
The Elixir Collector
At first it may seem insane to "spend elixir to produce elixir". The Elixir Collect card is unlocked from Arena 8 and is a building that, like all buildings, has enough hit points to withstand an attack. Its differential is to "manufacture" extra elixir for the cost of 6 Elixir use.
The build produces 8 elixir units while it lasts, considering that the Elixir Collector will not be destroyed. At the cost of 6 elixir, it will return the profit of 2.
This is the only letter – and also the only way to do it – capable of producing elixir. Improving this card only increases your hit points, not elixir production.
The Elixir Golem
More recently, the Elixir Golem is unlocked in Arena 11. Although it is a giant, it is a troop card. When struck, the Golem splits into two Elixir Golemites, which split into two bubbles each (adding four bubbles), fast attackers.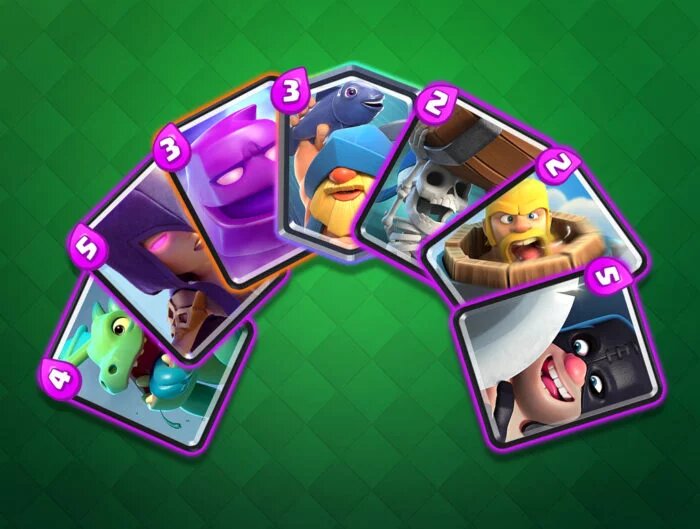 When destroyed, each grants 1 unit of elixir (advantage) to the opponent. Therefore, attack the Elixir Golem before it reaches its towers. It should be used with planning, or you can tray enemy 4 elixir.
The Cheap Deck
If you choose low-energy cards, a cheap deck will have enough potion to always be playing cards that cost one, two, or even three units. This, however, makes your deck fragile and any attack by the opponent can destroy your troops.
However, you can combine a cheap and fast deck with the Elixir Collector and set up a virtually multi-collector elixir factory. In practice, this may leave you, at some point in a Clash Royale match, with "infinite elixir". There is no guarantee of victory and everything will depend on your rival's strategies in the arena.
Cabins, Furnace, Tombstones, Skeleton Barrel …
Some cards throw golems, barbarians and skeletons into waves in the arena. This means they have a lower elixir cost per troop (if not destroyed) than if you threw each of these troops separately. The same goes for buildings or aerial machines and balloons that cause sequential damage if not destroyed.
Although expensive, using them can guarantee damage that you would spend too much elixir to deal with cards that need to be close and/or weaker and vulnerable to attack. These cards, if used well, allow you to defend yourself while attacking.
With information: Supercell