If on the one hand the iPhone integrates the best and most comprehensive ecosystem on the market, on the other hand it is factual that it has several restrictions associated … and managing files with iTunes is one of them.
The possibility of transferring videos without recoding, being able to be used as storage of any kind of file and allowing great flexibility in backups, are some of the advantages of the tool that we suggest today on the upcoming occasion of World Backup day.
Why we need iTunes alternative
iTunes is a tool hated by many. We know that security is highly valued, especially when it comes to connecting an iOS device to a mac to sync your data, and as such Apple has not made much of a dent in this.
One of the most sought after features is the ability to use an iPhone or iPad as if it were a USB storage drive, as is possible on any Android smartphone. Not just it, we all have faced the frustration when we try to transfer our data from iPhone to Mac and it shows device recognization failure, complicated operation, some sync errors like data loss, duplicate or other problems. To solve these problems Digiatry has introduced us with MacX MediaTrans – The Best iTunes Alternative.
Use the internal memory of your iPhone as Flash Drive
Cloud storage, which is currently very practical and inexpensive, is still not the solution to all our mobility needs. If the content is of considerable size, it will require a more generous data plan and a fast Internet connection … but we do not always have control over it.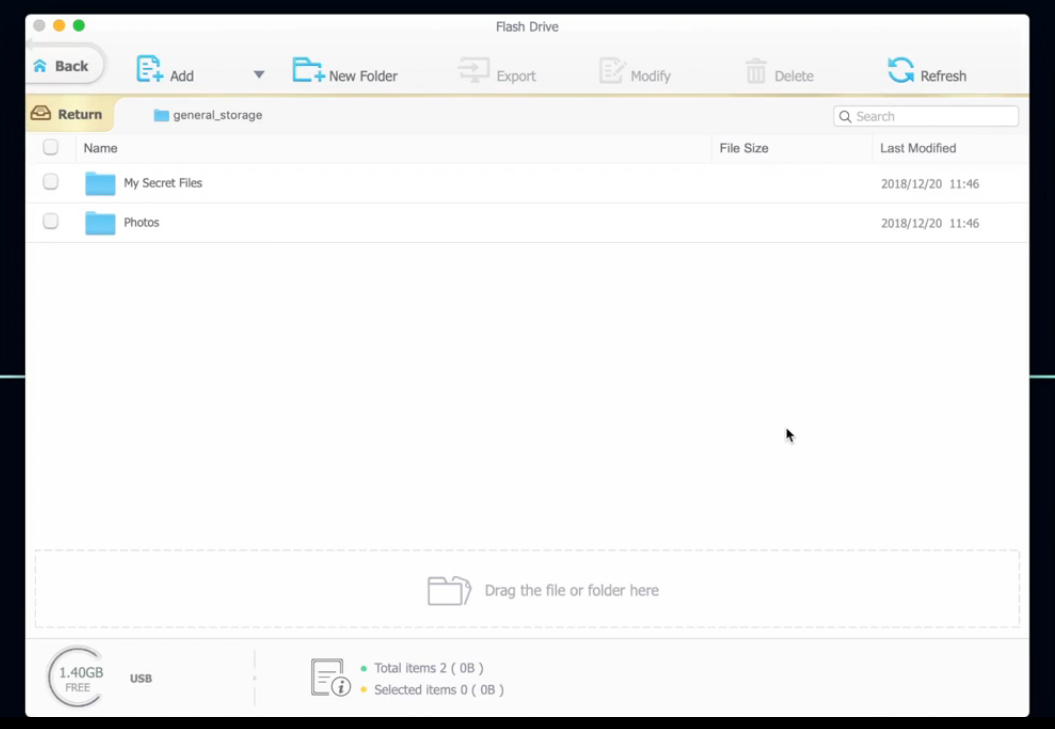 Now, if we have a lot of free space on the iPhone, there's no need to ride with external drives or Pen Drives behind. MacX MediaTrans allows the iPhone (or iPad) to be used as if it were a Pen Drive, and any type of file can be copied there.
Your favorite videos … in the original format!
When you use iTunes to copy a video file to your iPhone or iPad, iTunes makes sure that the video format is compatible for playback on the mobile device and decodes the video file. In addition to taking extra time in the transfer, there is also loss of quality … but we do not want it!
Using MacX MediaTrans you can copy the videos in the original format without any changes, and although you may not be able to play them with the native iOS video application, there are applications that do it without problems, such as VLC.
Simpler photo and music backups
In the photos, the HEIC format has been used since iOS 11, but it has not had a very broad compatibility, especially for Windows. With this application it is possible to easily preview the HEIC photos, present on the iPhone, and convert them to JPG if you wish so.
You can also add images in many other formats, such as PNG, GIF, BMP or TIFF. It also allows you to delete and export existing photos in the iOS camera or other third-party applications.
In music management, MacX MediaTrans allows you to manage your playlists in a much more user-friendly way. You can also import/export songs, convert MP3/AAC and also delete them.
There are other features that can be very useful for your type of use, such as an EPUB e-book converter for PDF, TXT or HTML, create ringtones, manage Voice Memos, encrypt files, among others.
---
MacX MediaTrans Licensing Offer
MacXDVD is offering MacX MediaTrans licenses by World Backup Day (March 31st), and it's very simple to get one!
To obtain the license, you just need to download the application, install it and use the license key, available in the "Read me – license key.txt" file.
This license gives access to all the features of the application, without restrictions, as long as it is for domestic use. You can read all conditions in the same file.