A gaming session can entertain you only when you have the right accessories. One such accessory is the gaming chair. The number of features of a gaming chair is increasing rapidly. The problem is that most of these features are not needed. Instead of just being attracted by these features and choosing such a chair, it is better to go with one that has the necessary features.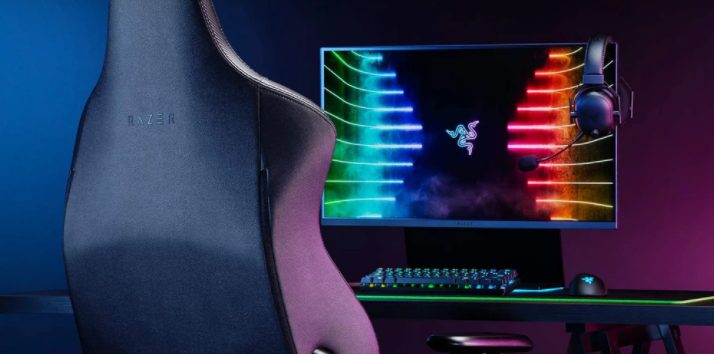 Thus, an important question arises, which are the must-have features in a gaming chair?
The post below will highlight the same.
1. Ergonomic design:
Ergonomic design is a must. You will sit in that chair for hours together. While playing your favorite game, seldom will you have a track of time. Only when the chair is ergonomic will you remain comfortable in that chair for an extended period.
2. Adjustability:
Not everyone likes their chair in the same position. That is why some level of adjustability is always required when you're going with the gaming chair.
You have to judge the adjustability of the chair on two parameters which are:
• Height adjustability:
It should allow seat height adjustment. That way, you can make sure that your feet reach the ground, and therefore your feet will get proper support.
• Tilt adjustability:
Secondly, you should be able to tilt the backrest according to your requirement. That way, getting proper back support is easy.
These two types of adjustability are a must when you're getting such a chair.
3. Comfortable cushioning:
The cushioning needs to be ample. The foam quality inside the cushioning should be good. Apart from that, it should be able to keep the chair's frame away from your body. Only then will you be comfortable in that chair for an extended period.
4. Sturdy base:
The base quality of the chair will determine the weight which it can carry. Rather than looking at your current weight, it is a good idea to choose a chair with a sturdy base. That way, it can easily carry up to 250 LBS to 300 LBS.
The more weight carrying capacity it has, the more sturdy its construction. A sturdy base also means that the chair will last for years together, which is again in your interest.
5. Smooth wheels:
From time to time, you will change the position of the chair. Most gaming chairs come with wheels at the bottom. However, sooner than later, they will start jamming.
Instead, you have to buy a chair with completely smooth wheels. In that case, you will no longer have to worry about replacing the wheels down the line.
6. Breathability:
If the chair's fabric is not breathable, you will start sweating soon. It can lead to dehydration and various other problems.
If you want to remain comfortable in the gaming chair, make sure that you buy a breathable one.
7. Soft fabric:
The fabric will be in constant touch with your skin. If it is rough, it can lead to irritation. That can, in turn, cause allergies. To avoid all this, go with the chair, which has a smooth fabric.
Instead of looking at the features, you won't ever use; it is a good idea to judge a gaming chair on the 7 features. Only when these 7 features are present can you go ahead and buy it. Such a chair can make your gaming sessions more comfortable.