The dark side of photo editing apps: this is how they use personal data and our face to which they have access, and other risks we don't think about when we download them.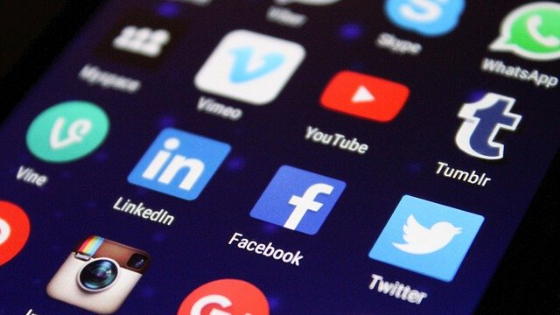 Photo editing app: cross and delight of all social media addicted. But have you ever wondered about the risks and dangers you run every time we install and use one of these applications to edit photos and make us more beautiful?
The photo editing apps, useful tools to post "perfect photos" on Instagram or Facebook, ask to collect the data of our roll, to have access to the microphone, to the address books, to manage calls and make changes to the device. By giving them access to our data and our face, what are we going to meet? Where is this information stored and how is it used? But above all, what are the most dangerous photo editing apps for privacy? Let's try to shed some light.
Photo editing app: damage to mental health
In the era of social networks we are obsessed with app-parity: Instagram, Facebook, Snapchat have transformed the way we show ourselves and are perceived by others. These platforms promote a model that flaunts beauty, wealth, fame, happiness. Photo editing apps are paving the way for unrealistic beauty standards and are also co-responsible for mental health problems among the very young. According to a study by the Royal Society for Public Health, Instagram is the social network most harmful to the psychological health of adolescents.
The cult of the selfie thus adds to the series of causes that lead many people to develop problems such as anxiety, depression, eating disorders, sadness and the so-called "Snapchat dysmorphy". And today the problem is amplified: if in the past we needed advanced knowledge of Photoshop and other pro programs to edit and retouch photos, today the editing apps are simple, free and available to everyone.
What are the most dangerous photo editing apps
The purpose of most photo editing apps is to make people more beautiful for Instagram photos. The problem is that manipulating photos to create an unrealistic physical appearance can be dangerous, and is now a major cause of teenage depression.
Among the apps used to change one's appearance we find, for example, Skin Tanner, which offers a filter to appear tanned without using lamps and have a perfect tan even in winter. Then there is Perfect Me, a photo editor to retouch face and body that allows you to reshape your curves and look slim, with long and thin legs, sculpted abs and tattoos.
Whoever has the complex of short stature or stubby legs can also use Spring Effects, which thins the figure, or even Make Me Thin, which thanks to artificial intelligence software modifies body and face in a realistic way. Other popular photo editing apps are Facetune, which between its various things peels off its teeth, smoothes the skin, changes the color of the eyes, removes the pimples, and Perfect365 that applies makeup for all tastes, modifies facial features and gives a star look and smile.
But do not underestimate another risk, more tangible, linked to the free photo-editing applications: despite the excellent conditions many turn out of the app useless and full of ads advertising that, when clicked, can redirect to malicious websites containing malware. In the worst case, malicious developers could use their software to sneak into our devices and take over our personal data.
Photo editing app, privacy risk: how they use data
But the risks, as we said earlier, also and above all concern security and privacy. The last alarm concerned FaceApp, the photo editing application that in 2019 had a boom in downloads due to the possibility of ageing or rejuvenating the face, or even turning into a man or a woman with a single filter.
The Russian app, which asks for access to the image gallery to be used, was immediately accused of putting our data at risk. But not only: according to US intelligence, it could be a Russian espionage tool and therefore a potential risk to national security and the privacy of millions of Americans.
The danger would derive from the fact that the selfies taken on FaceApp would actually be loaded on a cloud server for the use of the proprietary company. Furthermore, concerns would be related to fears that AI technology could expose facial recognition data to vulnerabilities.
By accessing the smartphone hackers could record the user's web activity and access the phone's camera secretly, then cross-reference data between the user's face and browsed sites. FaceApp responded to the allegations by saying that most photos are deleted from our servers within 48 hours of the upload date. To learn more read FaceApp: privacy at risk? Here's what happens to your photos
But FaceApp is not the only app of the kind ended up under accusation: it also happened to Meitu, a photo editing app made in China that allows users to take on the appearance of manga characters. Some cyber security experts have criticized the amount of data collected by the application, which during installation asks for access to the camera, gallery, the contact number and GPS, calls and wi-fi connections. Why all this? The company defended itself against the accusations: "The sole purpose of collecting data is to optimize the operation of the app and to better understand the involvement of consumers with in-app advertising, not to sell user data in any form".