Call of Duty Mobile with mouse and keyboard on Windows PC? Here is the complete guide to download, install and use Call of Duty Mobile on your computer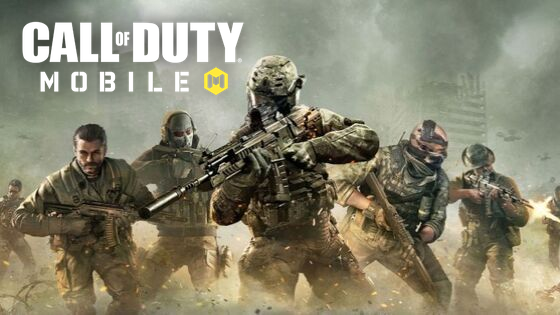 Call of Duty Mobile Windows PC mouse and keyboard
As we saw in our previous article, Call of Duty Mobile is finally available on Android and iOS smartphones.
In another article we saw all the maps available in the game, or at least those that were available at launch, as many others will arrive in the future.
Finally, we have dedicated another article to the tricks, codes and cheats of Call of Duty Mobile.
Since we have already talked in depth about the game in the other article, we will not waste any more time explaining how it works and what this spectacular game offers that finally arrives also on smartphones and tablets (with support for external bluetooth controllers among other things).
We will then go straight to the point and we will see how to play Call of Duty Mobile on a Windows PC with a mouse and keyboard.
Thanks to our guide, you will be able to play this spectacular smartphone title directly on your Windows PC using mouse and keyboard, to better control your character and defeat enemies more quickly.
Furthermore it is a perfect solution for all users who have an Android or iOS smartphone NOT compatible with Call of Duty Mobile: in this way they can still play the title, directly from their computer.
And let's not forget the convenience of using the mouse + keyboard combo in a game like Call of Duty Mobile, where precision, speed and aim are essential to win and kill enemies before ending up with a bullet in the body.
But enough talk now, let's see what needs to be done to install Call of Duty Mobile on your computer.
The guide to using Call of Duty Mobile on a Windows PC
Premise: to play Call of Duty Mobile on PC it is necessary to use the GameLoop software, a totally free Android emulator. Below we will see how to download it, install it and configure it at its best. Obviously there are multiple programs (Android emulators for Windows PCs) that allow you to play mobile titles on PC, but GameLoop seems the most simple and effective.
To use it just follow these simple steps:
Go to THIS SITE
Click on the DOWNLOAD button in yellow and download the program
Wait for the download to finish
Install the program you just downloaded and start it
Log in with your details as requested
Search for Call of Duty Mobile or in the home of the program, or among the various games available (it will surely be among the trendy ones)
Download and install Call of Duty Mobile
Start the game and enjoy Call of Duty Mobile on Windows PC with mouse and keyboard
NOTE: I advise you to log in with your Facebook account associated with the mobile account if you have already started playing on smartphones, so you can synchronize your progress.
Nothing could be simpler. And all for FREE. What a show!
For completeness, here is a video that explains exactly the steps to follow.
So what do you think of this method to use Call of Duty Mobile on your computer with mouse and keyboard? Is not it fantastic?
Download
If you have not already done so, run now to download Call of Duty Mobile for free on your device, just click on the respective links below for iOS and Android: