When we search on the internet about the so-called "Best contact form plugins for WordPress" in each and every search result, the name which you will find more and more is Contact Form 7. But is it really reliable and best?
Well the truth about is, it is one of the oldest contact form plugin which is still in existence. On the internet, you will find so much content related to Contact Form 7. But is it really good as others say?
Well, the real answer to this question depends on what the user wants to do with it. If you are just a beginner and just want to insert a simple contact form in your website then it might be okay.
But if you want advanced features such as surveys, quizzes, payment gateway, registration form, etc. then it is not made for you.
If we talk about me then I personally use WPForms on my proffesional websites. Here is why: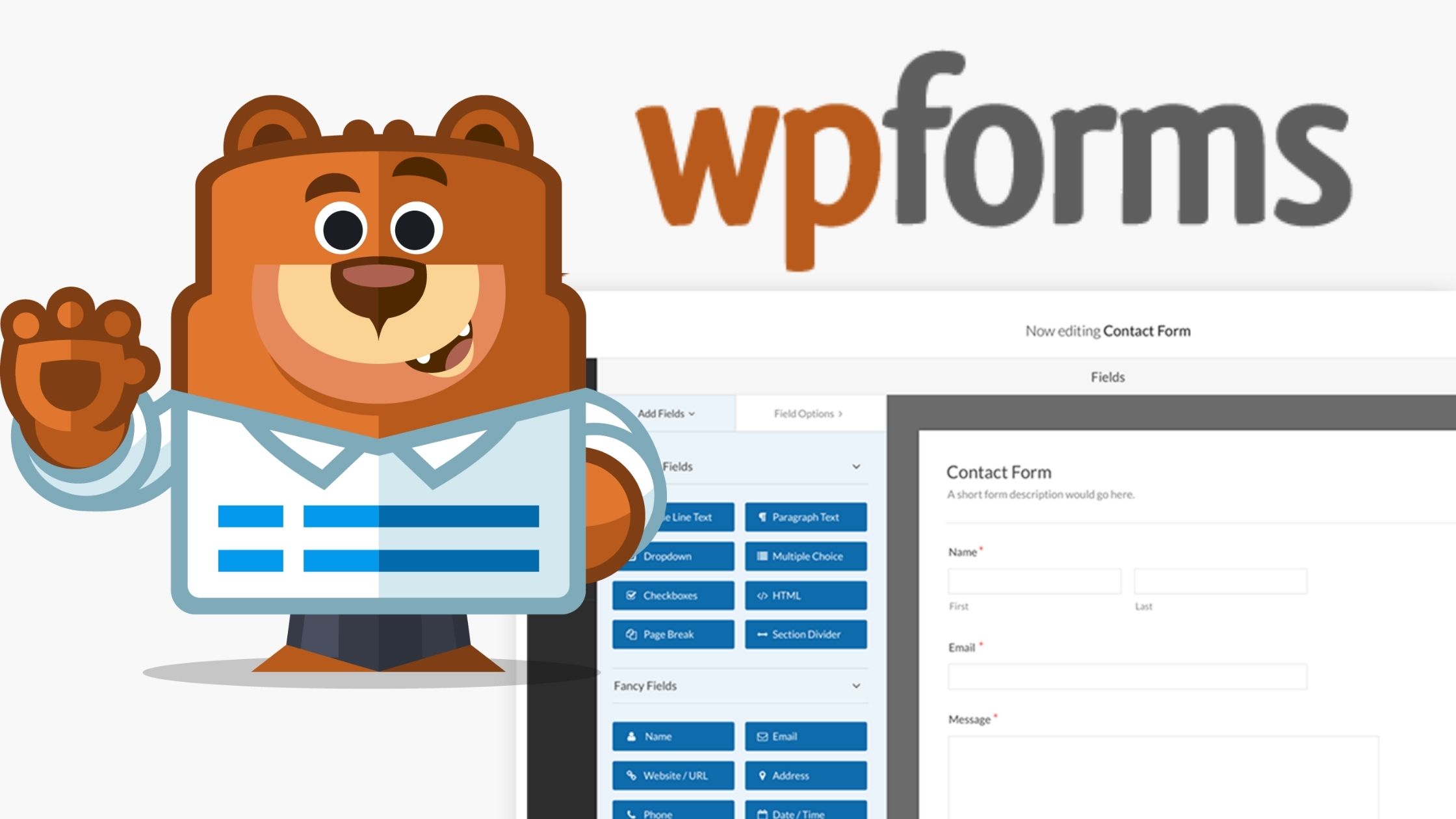 What is WPForms
WPForms is a more powerful and simple to use WordPress contact form builder plugin that can reach the hands of both a novice and an expert user. It has an online form builder with a "drag and drop" system that makes it super easy to create a multitude of forms to collect data: a nice and simple contact form, subscription forms by email, payment form, forms registration and any other type of online forms with just a few mouse clicks.
The figures are not deceiving: more than two million users currently trust the powerful features of WPForms.
If you are wondering why over 2M users are using it then I'll show you why it is famous among the webmasters all over the world. Some of the main reasons are:
WPForms Features:
Whenever we buy any plugin or something else, the first thing we take a good look at is obvously its features. Here are few of its main features:
100% Responsive – Adapts to any screen resolution; both mobile phones and tablets.
Online Form Builder – A powerful drag-and-drop form builder allows you to easily create contact forms without having to write any code.
Form Templates – A collection of pre-designed form templates to save time. You will never start from scratch.
Anti-Spam Protection – WPForms uses Google's smart reCAPTCHA method; In addition, you can combine it with a technology called "Honeypot" to stop the sending of spam forms.
Instant form notification– You will respond quickly and automatically to incoming queries with an instant notification system to users and administrators.
Smart confirmation – You can display a custom send success message or redirect users to a custom thank you page.
File Uploads – Collect files and media through your online forms with the "File Uploads" field.
Multi-page forms – Split long, complex forms across multiple pages to enhance the user experience.
MailChimp Forms – Create MailChimp newsletter signup forms in WordPress to grow your email list.
AWeber forms– Create AWeber newsletter subscription forms in WordPress to grow your email list.
Payment Forms – Create forms with PayPal and Stripe to easily collect one-time or recurring payments, donations, and online orders to sell products or services online.
Smart Conditional Logic – Show or hide fields and/or sections based on user interaction with the form.
Form entry management – locate all your leads in one place to streamline your workflow.
Geolocated data – Get more information about your users with geolocation data.
Zapier– Connect with more than 500 web applications with WPForms and Zapier.
Post submission – Allows anonymous users to submit blog entries.
Quizzes and Surveys – Easily create survey forms and analyze data with interactive reports.
Here is the quick overview of its features:
Pricing:
If we talk about its pricing then it has four plans namely Basic, Plus, Pro and Elite which costs $79.00, $199.00, $399.00 and $599 respectively. Well, the main reason why I like its pricing is that even in its basic version it provides the features which its competitors are not providing in their costliest package. For more details click here.
MoneyBack Guarantee
Whenever we think about investing our money in something, the main doubt occurs again and again is what if our money will go in vain.
Well, if you are thinking about buying a subscription of WPForms then you can invest your money with a light heart. Because I am sure that you are gonna like it and in any case you don't, then it provides an unconditional 14 days moneyback guarantee which is quite enough to test a plugin.
Ease of Use:
As I mentioned above it is a powerful drag-and-drop form builder allows you to easily create contact forms without having to write any code which is the reason it is the best among its competitors. Let's see how it works:
Support:
Whenever we try a new service then there are 90% chances that we might face any issues. Even if WPForms is really easy to setup and use, you might still need help of other experts. WPForms support team is available 24*7 and whenever you face any issue they are ready to help you, no matter what.
Final Words:
I have tried other contact forms also in past but now wherever I need advanced features on my websites, I always prefer WPForms. If still have any doubts or suggestions related to this article then feel free to leave a comment in the box below.