Samsung Galaxy S10 discharges quickly: the problem is not related to the battery, but to a bug that causes the screen to turn on when it shouldn't. What to do and how to solve.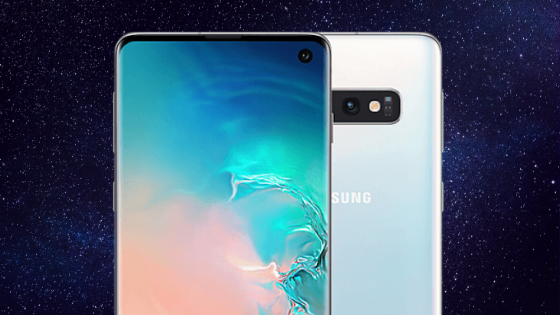 The new Samsung Galaxy S10 and S10 Plus have officially arrived in all the stores but even after a few days the first problems have emerged. One of these concerns the battery itself, destined to discharge quickly despite the considerable capacity. At the origin of the problem a bug concerning the Tap to Wake function*-, which brings the screen to turn on even when it shouldn't.
Samsung Galaxy S10 is quickly discharged compromising the use to all users who have chosen the last top of the range of the South Korean giant as a new smartphone. A few days after their official debut, there are lots of reports online, on reddit and the official Samsung forum that signal the problem related to the screen and the battery life of the smartphone. Here's what's happening and what the solution is.
Samsung Galaxy S10: battery problem, how to disable Tap to Wake
It also happens to the best: the arrival of new and expected top-of-the-range smartphones often comes with some bugs and a defect that can be solved through some updates. It happened a few months ago to Apple with the iPhone Xs, which recorded a recharging problem and the same thing now happens with Samsung Galaxy S10.
Guilty in this case is the Tap to Wake function that allows you to turn on the display of the Galaxy S10 by touching it, with the touch of your fingers and without pressing any physical key. This option turned out to be a real Trojan horse for the battery: due to the extreme sensitivity of the option and the screen, the smartphone (according to the reports collected) would tend to light up even when it is in the pocket, or while walking. Turning on and off without checking, unbeknownst to the user, the battery tends to run out much faster than normal, causing several inconveniences.
The problem is currently solved only by disabling the Tap to Wake option through the smartphone settings, but going so to put on the bench one of the top features and most appreciated in Samsung Galaxy S10. Samsung has not yet commented or provided official indications regarding the presence of this singular bug, destined to be solved with an update coming soon.