Want to keep track of every Email on your WordPress? Curious to know whether it is delivered or not? Worried about your email in the hands of the wrong person? Well, with email logging every problem will be solved.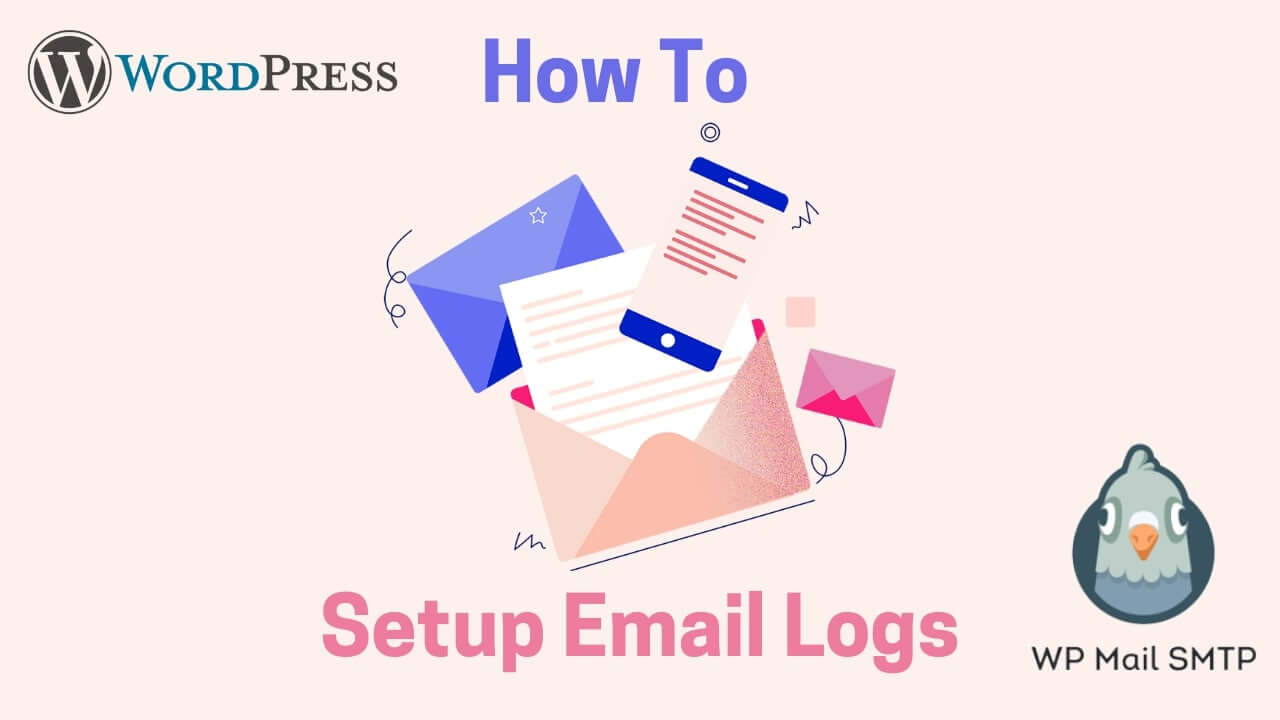 How this is possible?. Today, I am here to make this happen on your WordPress site, without any further delay let's dive in.
Reality behind Email Logs
Emails logs will be really helpful if you are dealing with enormous customers. Doing it manually will make you tiresome. But with a WordPress plugin makes this process automatic for improved productivity.
From Notifications: You will get an email alert when someone fill out a WP form. This features comes in handy to route this email to the concerned department with ease.
Person to Person Email: This feature keeps all your email's organzied in a structure by verifying the emails received by team or visitors.
More in Detail: This will provide you the in-depth details about the mail including date and time, receipients, senders, etc.
Reliable Delivery: With email loggin you can ensure that all your emails are delivered on time successfully. if someone reaches you regarding email delivery you can check their status all the time.
Sounds Excited to have all the feature's on your WordPress site?. Then you need to set up WP Mail SMTP, don't worry I will guide you throughout the setup…
How to Setup Email Logs on your WordPress
So, if you are ready to know what emails that your WordPress site sends out? Here are the simple steps to step up.
Install & Activate SMTP Mail plugin
Login to your WP Mail Smtp Account and move to download section.
Click on the download WP Mail SMTP to get the zip file of plugin.
Once the download is complete, open your wordpress Site.
Navigate to Plugin >> Add New >> Upload Plugin.
Upload the WP Mail SMTP Zip file and click on install now
Click on Activate Plugin and that's it
Once everything is done, you have to set up it according to your preference as follows.
1. Enable Email Logs on your WordPress
Once you have uploaded & activated the plugin. Move to WP Mail SMTP option >> Settings. You will find the Email log tap there. It will keep track of every mail sent from your website. Here the details stored on the logs of every mail.
Email Delivery Status
Sent Date & Time
Subject of the Email
Recipient address & sender address
Number of attachments
Addtional details (MIME, Content-type)
Click on the Enable log option and then you will find an option just below it called Log Email content (optional setting) will store the body of the mail. All these data will be stored in your website database.
Finally, click on Save Settings to enable Logging on your WordPress.
2. View Logs
To view the logged emails, click on WP Mail SMTP >> Email Log on the left side of your WordPress menu. You can see the list of emails (Recent ones on top). If you want more details about the logs. Click on Subject, this will open a page for individual log.
Hurray 🥳Finally you have enabled Email logs on your WordPress
Conclusion
After all, you have it on your WordPress site. Stay organized and improve your online business with Email SMTP. Get started today with WP Mail SMTP and manage everything there with few clicks.
FAQs Related to Email Logs
How to Boost My Online Website Growth?
To boost your online business presence, start creating an email newsletter today. To gain more customers which is possible through online poles.
How to Boost WordPress Vital Scores?
Here are some awesome tips to boost your WordPress Vital Scores online to improve user interactions and get their attention towards your site.