Depending on the time of day and where you draw imaginary lines, Bangkok is home to over 14 million people. As you walk down the busy streets and navigate through street vendors and people traffic, you can't help but notice the loud and colorful advertisements that adorn nearly every building and shop. Though if you start spending more time in the city, you'll realize that these advertisements are all dominated by the same dozen or so companies. This begs the question of how hundreds of other companies in Bangkok do marketing.
The answer is quite simple – they go digital. Global and local powerhouses like Pepsi, Singha, and BMW have the resources and power to plaster their advertisements all over the city and over the airwaves. They dominate these spaces and rarely relinquish their position. This leaves the digital ecosystem as the sole place where small and medium-sized businesses can successfully promote their brands.
This is the reality of marketing in Bangkok, and the sooner brands realize this, the better off they will be in maximizing their marketing budgets. This article will cover some of the best below-the-line strategies for companies to take should they want to be successful in marketing.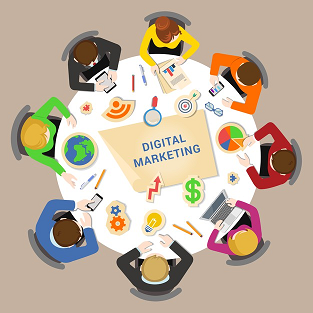 Hire an Agency
Given the city's size and the significant number of small businesses with competing products, brands are often jockeying for a small slice of market share. In this scenario, what separates the successful brands from the rest of the pack is the robustness of their digital marketing. These are often brands that have invested resources into a digital marketing agency instead of trying to perform everything in-house.
A full-service digital marketing agency will be able to help you develop effective and thorough digital marketing strategies across multiple platforms and be able to execute these strategies. From a pure cost-saving standpoint, the value in hiring a Bangkok marketing agency severely outweighs any of the reasons for hesitation.
Focus on Social Media Marketing
Thailand has one of the largest user bases for social media worldwide, with nearly 75% of all Thais owning a social media account. Leading platforms like LINE, Facebook, and Instagram are used for hours each day, and it's hard to find a Bangkokian without all three on their smartphone. With the ease in which it is to market and advertise on these platforms, especially if you are working with an agency, then it is imperative that businesses dedicate significant resources to these channels.
In fact, even giant corporations will invest in below-the-line marketing such as social media and influencer marketing. Agencies can help brands keep pace with these large companies and will be able to advise on alternative strategies that limit direct competition.
Social media is also an excellent way to introduce new products or promotions without breaking the bank. On LINE, brands can create an official account and share promotions and information with their friends with ease. Promotions are one of the most effective strategies for a brand marketing in Bangkok. Thais react very strongly to getting a deal or saving money on a product, even if it is just a few percent!