Streets of Rage 4, the sequel to the classic SEGA street fight franchise that marked the Mega Drive generation, last week revealed the return of Adam Hunter as a playable character in an unreleased trailer. This is the first time he will be selectable since its original appearance in Streets of Rage, 1991, and all the fans will be able to unlock it during the story mode. The game is being developed by Lizardcube Studios (Wonder Boy: The Dragon's Trap) and Guard Crush (Streets of Fury) and will be available for PC, PS4, Xbox One and Nintendo Switch, with no set date yet.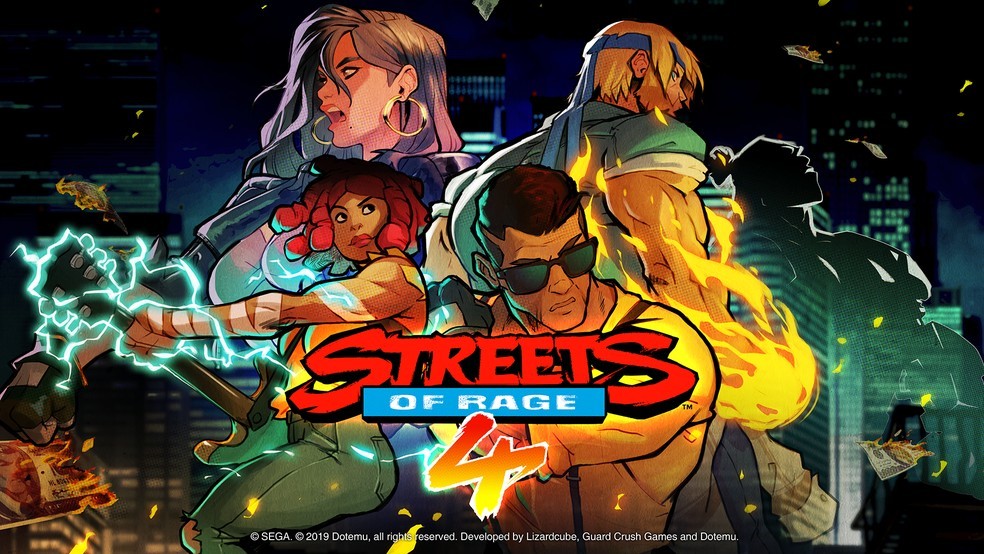 Official Streets of Rage 4 artwork suggests the announcement of yet another playable character
The gameplay video shows a variety of classic Adam Hunter skills and versatile combos that serve to clear out the bad guys from the screen. He is able to make rapid strikes to reduce the distance between enemies and deliver special blows to hit multiple targets at once. Some unpublished enemies also appear in the video, including some with guns and Molotov cocktails. The other playable characters, including his daughter Cherry Hunter, also come into play at different times in the video.
Adam Hunter has powerful and fast-paced abilities to defeat enemies
Originally unveiled in August 2018, Streets of Rage 4 seeks to appeal to longtime fans while revitalizing the series formula with hand-drawn graphics and refined gameplay. Composers who worked on the original trilogy, including Yūzō Koshiro and Motohiro Kawashima, also return to increase nostalgic value. Yoko Himomura (Street Fighter 2), Keiji Yamagishi (Ninja Gaiden) and Hideki Naganuma (Jet Set Radio) are also involved with the game's soundtrack.