The third edition of X-Force, Marvel's comics publication, revealed the names of the villains of the new X-Men saga. Called Xeno, they are part of a group of humans, made up of businessmen and politicians, who act in the shadows to thwart the goals of Charles Xavier and the company.
With this, the latest Dawn of X saga also ushered in a new era in the print version of the X-Men, who came together and lived on Krakoa Island, an independent and isolated nation of humanity. In this way, they were able to stay away from strongly developed situations in the comic book series since its emergence, such as prejudice, hatred and violence.
In this context, Professor X still managed to convince the other homelands to end mutant threat programs – for example, the Weapon X Project – and to recognize their sovereignty, which apparently did not rid them of new threats.
Publications derived that complement the story, such as HQs X-Force, the Domino character infiltrated a mysterious organization and was captured, bringing the Xeno group to invade Krakoa and murder Professor X.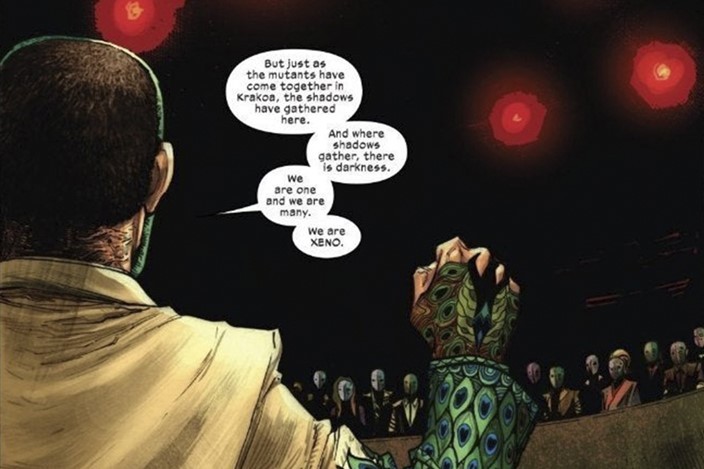 Although the X-Men were able to revive him, thanks to the powers of the island, this attack breached local security, which until then had been consolidated. Soon, Xavier formed a new X-Force team, known for infiltration and intelligence work to combat obscure threats.
In this regard, it was revealed in the latest edition that Xeno had been the group responsible for this action and indicates that the team – now led by Beast and Wolverine – will have to deal with these likely main antagonists of the saga in subsequent releases.
Published December 11 in the United States, X-Force Number Three is written by Benjamin Percy, featuring art by Joshua Cassara and cover by Dustin Weaver.