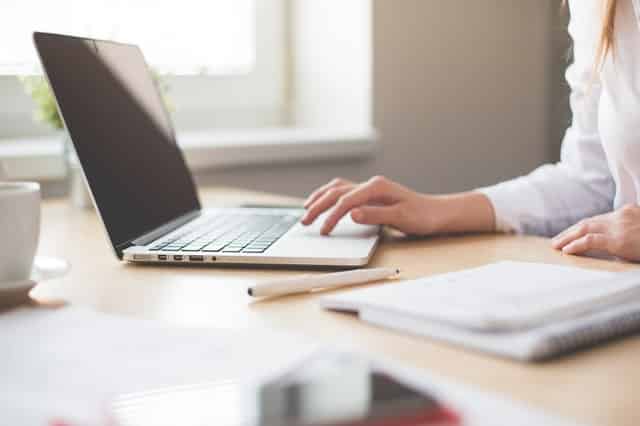 Staying in touch with your audience's wants and needs as a business is highly important, especially in today's digital age. According to Forbes, 84% of companies that work on improving their customers' experience (CX) report an increase in revenue. In addition, 96% of customers welcome this initiative, as it strengthens their brand loyalty, advocacy and content sharing in social circles.
As such, different types of surveys and polls can indeed help bridge the gap between your CX team and the global audience.
And while integrating forms into your platform may be straightforward, what are some of the concrete benefits of doing so? Let's explore the different ways in which integrated web forms can benefit your business and enable its continued organic growth and industry influence.
1. Customization Opportunities
Depending on your needs, web forms can serve a multitude of purposes for your business. You can create campaign-specific polls for post-engagement feedback or resort to evergreen forms to be integrated into your website or platform of choice.
In this aspect, the customization features of web forms are endless, as they allow for scaling, modification and subsequent publishing in a variety of formats. If you choose integrated web forms as your go-to feedback collection channel of choice, you will never run out of creative ideas to do so.
2. Simplicity and Elegance
When presenting your leads with web forms or surveys, it's important to maintain a level of professionalism which is expected from your business. While DIY surveys and polls may do their jobs, using a dedicated platform for integrated web forms is a better overall solution.
Integrated web forms will allow your customers and clients to use elegantly designed, legible and highly intuitive UI to submit their feedback. This will ensure a higher response rate and allow you to approach data analysis more quickly as a result of timely web form results submission.
3. Objective Data Collection
Forms integrated into platforms such as WordPress, PayPal or Drupal (to name a few) can have as few or as many fields as you desire. The scalability and customization options available at your disposal will allow you to create a seemingly infinite number of possible web forms for your leads. As such, you can take time and create objective, informative and highly useful forms for later analysis with as few or many questions as necessary.
James Kendrick, content writer at Essay Supply, an academic writing service which provides paper writing help, spoke on the topic recently: "When creating web forms, it's important to place yourself in your customers' shoes. Use simple sentence structures, everyday lingo and a personalized tone of voice in the questions contained within the forms. Give the recipient a good reason to fill out the survey (such as a promise of higher quality service) and the rest will become history
4. Increased Brand Loyalty
Presenting your leads with integrated web forms carries a certain unwritten promise within it. More specifically, users who provide you with tangible feedback, comments and suggestions will likely stick around and expect their surveys to manifest into results.
You can take advantage of integrated web forms by looking into the submitted results with great care and ensure that they are implemented into action. This will lead to higher brand loyalty, increased trust in your business and facilitate a pro-consumer image of your company going forward. However, using web forms to fill your customers' time and failing to implement them into practical innovation will result in the opposite outcome.
5. Affordable and Repeatable
One of the main benefits of integrated web forms over different ways of collecting feedback from users lies in its price point. In other words, web forms are affordable, easy to repeat over time and don't require a lot of resources to produce quality results.
Web forms typically come in different feature models depending on the scale and requirements of your platform, making them highly intuitive in the back-end customization department. Choose the one that suits your business goals the most and make sure to take full advantage of the integrated web forms' feature list.
6. Omnichannel Integration Opportunities
Given the intuitive and user-friendly nature of integrated web forms, their cross-platform functionality cannot be overstated. Some of the platforms for web form integration: Stripe, Salesforce, Mail Chimp, as well as Google and MS sheets just to name a few. Web forms will help whether you work as an eCommerce business, a retailer, or a service-based company such as graphic design or copywriting firm.
Go where your customers and clients are. Web forms can easily be integrated into a plethora of interfaces, platforms, and CMSs, making them highly effective for feedback collection. Ideally, place your web forms on multiple channels and don't overlook social media and email while doing so – gather as much useful data as possible.
7. Evergreen Data Collection
The data you collect through integrated web forms will never age in terms of your relationship with the customer base. As such, data can be analyzed for an upcoming campaign or pulled up months or years down the line for reference and further study.
This makes web forms extremely useful even if you don't have a concrete goal and a set of questions for your audience at this moment. Standardized web forms can find their way into your online platforms and serve as a constant reminder that you are always looking for customers' opinions.
In Summary
When all is said and done, what makes web forms unique is the fact that they are highly customizable and versatile in the integration department. Keep in mind that your data collection efforts will only be as effective as the questions you ask in the forms themselves, however.
Take your time and ask simple, important and open-ended questions which will provide you with tangible data in regards to your business, services, and CX. Doing so will help facilitate further improvements and growth for your business, benefiting both your employees and customers across the globe.