The PlayStation Network, or simply PSN, was created in November 2006 to allow owners of PS3 (at the time) to the PS4, now, both to play online and have access to exclusive content. To enroll in PSN you need to create an Online ID, that is, a name that will identify you as much to the other players as to the system. However, many people regret the IDs they created, but nothing they could do – since it was not allowed to change the name of PSN so far…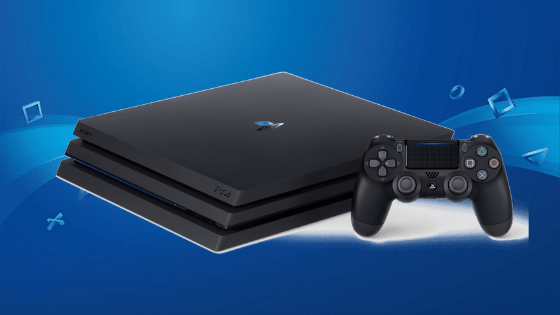 Behold, on Wednesday (10), the Sony held a dream more requests from players of their consoles and materialize the promise of allowing you to finally (and if you want), change your username for something a little more presentable to society, for example. The first exchange is free and can be done both through your Sony account via the web, and through the configurations of the PS4.
It is important, or rather, indispensable, that you carefully read each line of the various alerts of problems that the long-awaited change can bring. Sony itself has issued a number of caveats regarding this. That way, it puts a kind of in a big "I told you!" Just in case.
The question that does not want to shut up is: "Should I change my name on PSN now?"
Before answering, let's first take a look at some of the possible consequences of this exchange. I can not say that Sony has been able to list everything, since not all games have been tested yet, using modified ID accounts. Noting that this is according to the company itself.
It is even curious to imagine how something, apparently simple – changing an ID – can bring so much headache. This feature already exists, including on Steam and for owners of an Xbox, for example. It is believed that the Japanese manufacturer's Achilles' heel, in this regard, is due to an error in the architecture of the PSN's own software. The ID Online would have been built in such a way that any change would be catastrophic for the system.
And please do not interpret me as someone who is trying to ruin the joy of others. I'm one of those interested in this change. I always dreamed of being able to change the name I chose for my PSN (since the time I bought a PS3), not because I have something obscene about it, but because it identifies me as a woman and this sometimes stresses me to play online with unknown people. But this talk is for another occasion. What I want to say is that the intention here is to show the care to be taken before deciding to change your ID now, instead of waiting a little, until everything is "stabilized".
That said, come on …
Which games are compatible with renaming on PSN?
Sony has created a special page detailing the novelty of its blog, as well as the problems already detected during the trial period of the new function, as well as a few solutions to solve them (but does not guarantee that they will work 100%).
To the best of our knowledge, all PS4 games originally posted after April 1, 2018 accept the Online ID swapping feature. However, Sony has encountered some problems even in games within that period specified above. Therefore, the company has also made available a list of games that have been tested for the feature and that have either had no problems or had minor problems that do not affect the player deeply or have critical problems such as the possibility of losing content purchased with real money, DLCs, trophies and progress in campaigns.
You can see this complete list on the PlayStation page (which I believe will be updated as more games are tested by Sony).
Games before this period of April 2018, in addition to those developed for PS3 and PS Vita, do not accept this modification and still show their old ID. Another thing, if a title was released before that period and earned, after last year, a remaster version, for example, the swap ID function will not work.
The game must have been released, for the first time, within the period told by Sony. The company's rationale for this is that games released after April 2018 were created with system tools that support renaming on PSN. The manufacturer also does not guarantee that all future PS4 games will be compatible with the feature.
What problems can I have when changing my name on PSN*
Your old name online can remain visible to you and your friends in some places;
You can lose your progression in some games, including recorded data, score/scoring data and trophy progress;
Parts of your game and applications may not work online and/or offline;
You may lose access to content (including paid content) that you may have purchased for your games, such as DLCs, add-ons, and virtual currencies.
*Information provided by Sony on the official PlayStation blog.
If you have any of the issues listed above (or others), after changing your ID, the company's recommendation is for the player to revert the ID to the original name. This may solve the problem, but it is not guaranteed.
It is not necessary to pay to reverse a name, just as the first exchange is free. The only point that would prevent you from returning to the original ID is if it violates the PSN Terms of Service. In principle, there are no restrictions on how many times you can roll back your ID. To do so, you need to contact PlayStation customer support and request a rollback. One more detail: children's accounts can not be renamed.
Should I change my name on PSN now?
If you take some advice, I'd tell you to wait a little. The function has just arrived and, like everything new, can bring unforeseen events. Even though the feature has been tested internally by developers, it is still a more limited testing universe than the firestorm that began on Thursday. After all, there are about 90 million active users on PSN on a monthly basis, according to data from November 2018. With this, there are a much more comprehensive number of possible unmapped issues to emerge.
I believe that people who are already switching IDs will now serve as a kind of "beta tester" of this function and that Sony will use this data to perhaps launch a more stable version of the feature in the future, in addition to adding more games in the lists of titles analyzed. Everything is very lottery still, so my recommendation is to wait a bit before making the switch. Of course, the decision is all yours, but keep in mind that, as it is at the moment, changing the name of your PSN is a bet: it can be all right or chaos is established, and worse, with no guarantee that it will return to be as before.