We know how Linux is becoming increasingly popular among Windows users who are mainly dissatisfied with the bugs present in Windows 10. For this reason we at Teknologya have decided to create an ad hoc guide in which we propose the best Linux distributions for those who use Windows to install on their own computer.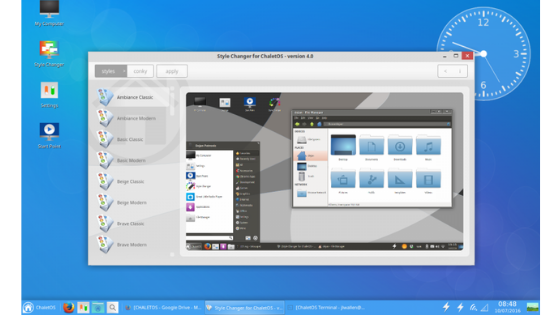 Kubuntu
If you want to break away from Windows to switch to Linux, then you absolutely must try Kubuntu. We are facing an excellent distro that uses the KDE Plasma 5 desktop environment, which is one of the best available on the market for those coming from Windows 10.
This is due to the fact that this desktop environment provides a user experience very similar to that offered by the Microsoft operating system. For example, the start menu is very similar to that of Windows and we also have many other ideas taken from the Redmond giant. Kubuntu is based on the Ubuntu operating system, so you can expect reliability and availability of software far superior to the others.
OpenSUSE Leap
Among the best Linux distributions for those who use Windows we decided to list OpenSUSE Leap also. This is a very interesting project perfect for advanced Windows users who know a lot about networking and computers but prefer to use the GUI more than the terminal.
In addition to this, OpenSUSE Leap is a Linux distribution with enterprise level features and also provides several desktop environments to choose from (including KDE Plasma which guarantees an experience very similar to that of Windows).
Linux Mint
We are facing a Linux distro based on Ubuntu which aims to make using a computer incredibly easy. We are talking about Linux Mint. In addition to this, the developers work incessantly to propose a traditional desktop experience that will surely affect Windows users a lot.
Zorin OS
Continuing with the best Linux distributions for those who use Windows, we also report Zorin OS. This is an interesting version of Linux dedicated to all those who come from both Windows and Mac.
In addition to this, this distribution guarantees a fluid experience of use far superior to that proposed by the Microsoft OS. Also, if you lack the Windows 10 interface, you can reproduce it in a very similar way using a dedicated application.
ChaletOS
If you are tired of Windows and want to switch to Linux without too much trouble, then try ChaletOS. We are faced with an operating system based on Xubuntu that closely resembles that of the Redmond giant. There are no procedures to be performed through the terminal, so simply install it on your laptop and then do whatever you want.
The best Linux distributions for those who use Windows: alternatives
Have you not been satisfied with the distros listed above? Below are some alternatives to consider.