Summary
Found a bio, caption or comment very interesting on Instagram? Here we will see ways to do it with ease.
---
"When scrolling on Instagram, I find an interesting caption and comments. And then I checked her bio it was really cool. Now I wish to copy that. I have tried to find a solution but failed. So, I am wondering if it is possible without Installing a third part app. If yes, please tell me how." 
Is it really possible to copy caption, bio and comment text on Instagram without 3rd party App?
The app does not allow the user to natively copy Instagram texts, captions and comment posts, or hashtags. However, it is possible to copy messages sent by Instagram Direct – to do this, simply press your finger on the message and copy. This method, however, does not work in the feed or Story. But no need to disappoint keep reading further we have more tricks to do that.
To copy text from Instagram, you will need to use a browser (either on your computer or on your phone). This allows you to copy and paste texts, hashtags and emojis without downloading applications on Android and iPhone, as well as Google Chrome or Safari.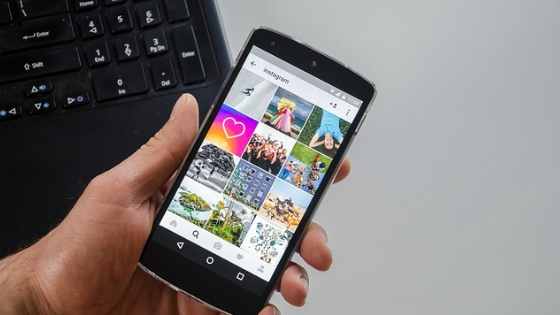 How to copy posts text from Instagram
This happens because every Instagram post generates a permalink (URL). This URL can be accessed in a browser and there are copy and paste functions like any webpage you visit. Scroll the feed and select the content with the mouse. Or, if you are using your cell phone, select the portion with your fingers on the device.
How to copy text from Android and iPhone (iOS)
Find the post you want to copy the text to
Click on the top three-dot menu
Choose the "copy link" option
Open the browser and paste the Instagram post link
Select the passage of the text with your fingers and touch "copy"
Paste where you prefer, such as a notepad to edit.
Copying text to your computer
Access Instagram through the browser
Find the post you want
Select the content with the mouse and copy
Paste where you prefer, such as a notepad to edit.
Details about copying Instagram text, hashtag, and emoji

On mobile, it may not work with sponsored posts. The three-dot menu of ad posts does not have the "copy link" option. This is a post available only on the mobile platform. Ads do not yet appear on Instagram Web.
To copy bios texts, do the same process. In the three dots menu, click "copy profile URL" and open in the browser. You can not, however, copy texts from Story because the text is part of the picture. Try to download the photo and use character recognition (OCR), available in apps such as OneDrive and OneNote or you can also do it online.
I'm sure after reading this guide you are able to copy text, caption, bio and hashtags.
Here are some more Instagram tricks:
Best Instagram MOD APK : Top 4 Insta Mods in 2020
How to turn off autoplay on Instagram in Android and iOS
How to copy caption, bio and comment text on Instagram