Are you a video maker who is hungry for footage, and would you like to find on the net a lot of videos that can be used freely for your creative or commercial video montages? Then you will surely find what you are looking for, since today we will see the best 10 sites for downloading videos without copyright. When you use them, however, always pay attention to the conditions and check if the chosen video does not have commercial restrictions, for example: the information is there for that, so that you can select only the contents that are free of any rights. We also remind you of our list of sites for downloading images without copyright.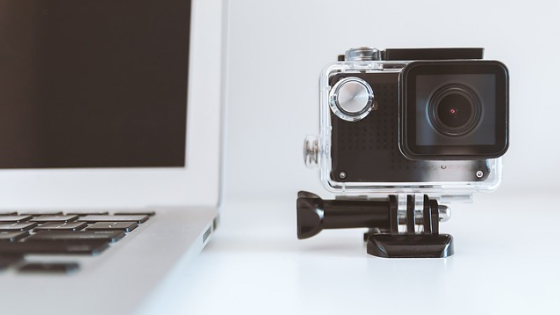 Pexels Video is an excellent platform to find copyright free videos and to fill your video montages with captivating footage. The best feature of this site is the presence of different categories, which will allow you to easily find any type of video based on your needs or preferences.
Even Coverr proves to be a really interesting portal for free videos. The reason? It can count on a really impressive footage database, and even in this case divided into categories in a very intuitive and functional way. Moreover, just like Pexels, here you will find lots of videos with CC0 license, that is freely modifiable and usable for commercial purposes.
Pixabay is a true institution in the field of free photos and videos: with a collection of over 2000 footage, regularly divided into categories, you will hardly be unable to find what you are looking for. Finally, to underline the fact that here you will find all videos in high resolution and even some rare gems in 4K!
Distill is not one of the most provided sites, but it still allows you to find some copyright free videos of exceptional workmanship that can also be used for commercial purposes. The reason behind the lack of content is the fact that this portal is currently in beta version: in any case, every day you can watch the insertion of new footage, even in this case divided into categories.
Life of Vids is another great example of free videos without copyright. Despite the large amount of content, each video can only be downloaded through Vimeo, so you will need to have an account with this platform. In any case, each of these footage is copyright free and therefore usable without any restrictions.
Even IgniteMotion offers a ton of free videos and deprived of rights, and proves to be one of the best options around for videomakers who are seeking video loop or animated backgrounds. In addition to the presence of many categories, to underline the fact that all the videos on IgniteMotion are in high definition.
Monzoom offers hundreds of high quality royalty free videos, also in this case downloadable and usable without limitations. In addition to the usual categories, however, this free video portal also features a very useful section containing videos with special effects of all kinds and a part dedicated exclusively to transitions: in other words, the mecca of any self-respecting video maker.
Videvo is one of the best portals regarding the download of free videos and without rights. The quality of the aforementioned is in fact very high, as are the varied and highly supplied categories of content. To download, however, you need to register on the site.
The last site on our list is Motion Elements: this portal hosts a fair amount of footage (around 400), available only after registration on the portal, but free. To underline that the site also hosts some videos with 4K resolution.