How to create filters for Instagram Stories: here is how to add and have new masks and effects to personalize the stories and surprise your followers.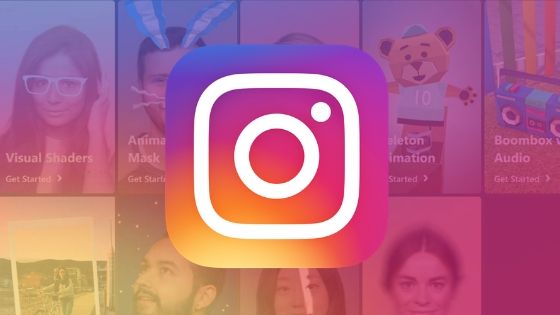 All are crazy about filters on Instagram Stories: colorful, full of effects and customizable. Yes, because creating a filter for Instagram stories, or adding new ones, is possible thanks to some apps and other internal functions of the popular application created by Mark Zuckerberg.
How to create an AR filter for Instagram Stories? It's very simple: the creation of new masks to change one's face within stories is subject to different functions, the first is an online tool called Spark AR, while to add new ones it is possible to act from within the app.
Instagram Stories: how to create a filter for stories
Become a cat, sweeten your visa with an animated filter, make funny faces with special effects worthy of a low-budget movie: all this is guaranteed by the Instagram filters that allow, in a few seconds, to change one's face according to the appearance desired.
The name to keep in mind is Spark AR Studio, to be downloaded on Mac and on Windows (where it is present in Beta version).
As soon as it is installed, the program will offer the "Samples" page as the first screen, with predefined templates that will allow you to have a base from which to start and customize it according to your needs (ranging from "Visual Shaders", to filters) colored to the "Face Distortion" to change, grease or stretch your face).

The Spark AR Studio interface allows you to have a starting point for creating filters
Below you will find two buttons with different options: "Create Project" and "Open Project" (to resume a previously installed project). The separate work area will be opened in different areas: there are many options and to learn how to use the program perfectly we recommend the different tutorials on YouTube. Just a little practice to create your own unique and customized filter, to be shared then on Instagram where it can be downloaded by all interested users. In this regard, we move on to the second part of this mini-guide.
Instagram Stories: how to download and add filters
In addition to the official filters released by Instagram, it is possible to add and equip ones created by users directly from the app.
How to do it? Simple: open the editor to create stories and scroll through the filters to the last option, the one bearing the symbol of a magnifying glass. From here you will have access to the "Effects Gallery", a real hub where to find all the most disparate filters created by the Instagram community.

Adding Instagram filters is easy and can be done directly from the app
Above you find the categories for a quick search: "Instagram", "Selfie", "Love", "Color and light" etc. while at the bottom you can directly browse the available filters (characterized by a name, a small preview, and the wording indicating the author of the filter.
Once you have selected the filter to your liking, all you have to do is click on the option below, choosing "Try it" or save it in your filters by clicking on "Saved in the camera" (bottom right).
Easy isn't it? In this way, not only you will not have to resort to external apps, but you will always have the right and original filter that will surprise your followers.