How to download Pokémon Masters on iOS and Android: the DeNa game is compatible with a precise list of smartphones and requires several prerequisites to start downloading.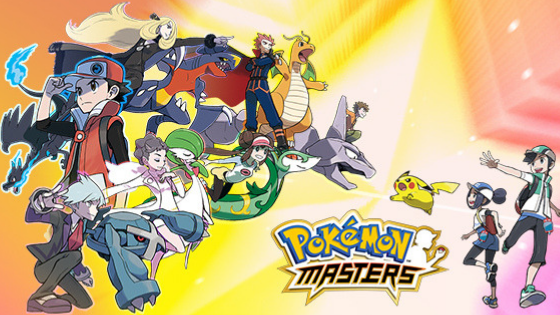 Can't download Pokémon Master? The game, ranked first in the rankings of the best mobile games, may not be compatible with your smartphone model.
Pokémon Master is the game of the moment: available for download for iOS and Android, the title developed by DeNA allows you to play the role of the most famous Pokémon coaches. How to play? Simple, just download it for free from the App Store and Google Play Store but be careful: not all smartphones are compatible. In fact, specific system requirements are required to play Pokémon Master.
Here's how to download Pokémon Master on your device without problems.
Pokémon Master download iOS and Android: how to download it
Installing Pokémon Master is really simple: like all other existing applications it can be downloaded from the App Store for iOS, both on iPhone and iPad, and Google Play Store for all compatible Android tablets and smartphones.
This last word is fundamental: the compatibility of your device with the game is essential, since Pokémon Master cannot be downloaded on any smartphone (as different users who tried to install a copy of the game on their device discovered with regret).
If you are one of these unfortunate users, you will see this writing appear at the time of download: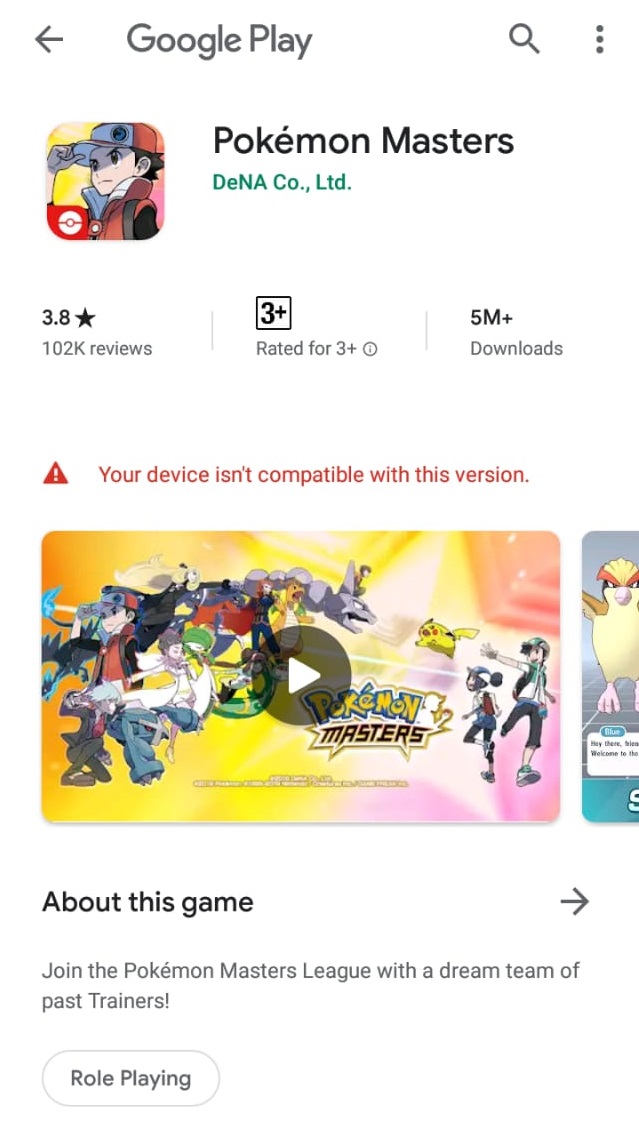 This happens because your device does not appear in the list of smartphones compatible with the necessary specifications of the game, not satisfying some of the fundamental prerequisites useful for downloading. Even trying to download the game from external sources to the official store, the result will unfortunately be the same.
Pokémon Master download: requirements to play
One of the key specs for running Pokémon Master on your smartphone is being in possession of a 64-bit processor, a choice criticized by several users who find themselves cut off from the game.
If you see the message shown on the screen, it is likely that your smartphone is not compatible and does not meet this fundamental feature. Furthermore, due to a bug that is not yet fully resolved, some compatible devices may not be recognized despite the presence of a processor suitable for downloading.
While waiting for an update to solve this embarrassing problem, these are the precise requirements to install Pokémon Master:
Android
Android 5.0 or later 64-bit operating system;
Android 7.0 or higher recommended;
have at least 2 GB of RAM
iOS
iOS 11 or later 64-bit version;
2 GB of RAM recommended.
Pokémon Master also weighs more than 200 MB, a feature that often makes a Wi-Fi connection necessary to quickly download the application and start the download without problems. Also check that you have enough memory space to complete everything without problems.