Now we can send secret messages and hide chats from prying eyes on WhatsApp, here's how.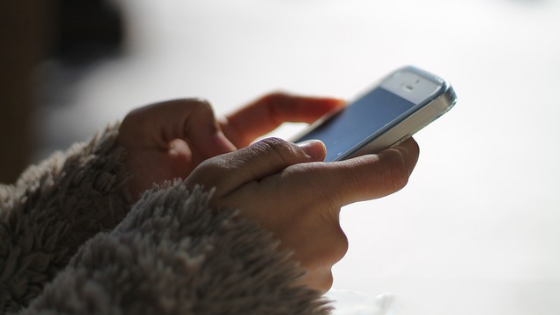 A feature of Telegram envied by WhatsApp is the secret chat, which is the function that allows you to exchange secret messages that can also be self-destructing. Not everyone knows, however, that there is a way to send secret messages on WhatsApp, and recently it is also possible to hide the chats to all those people who stretch their eyes when they see a notification arrive on your smartphone.
Before discovering how to do it, we remind you that on WhatsApp it is possible to know who spies your profile, send messages when you are offline or without a SIM card, and use two numbers on the same phone if you have the right app.
Now let's see how to send secret messages and protect chats from WhatsApp spies.
Secret messages on WhatsApp
Even if Telegram's secret chat feature is not integrated on WhatsApp, a third app has been created to ensure that messages and chats remain private and that only the two interlocutors can access the content.
This application, available for both iPhone and Android, is called Secure Text Keyboard and is free. Simple to use, it interfaces with both Whatsapp and Facebook Messenger, iMessage, Skype and other instant messaging services.
The content of your messages will be replaced by pre-set sentences, the same is true for pop-up notifications that will not show what is actually written on the incoming message.
The first thing to do is download and install the application. Once the app is installed, it will need to be integrated with the Whatsapp keyboard:
Go to Settings, then General and Keyboard;
Select Keyboards > Add New Keyboard;
Select Secure Text Keyboard;
Tap on Keyboard EN
Now the keyboard can be integrated into Whatsapp
To send secret messages and allow the recipient to read them, you need to open the app, go to the Share button and send the download link to the person we want to talk to.
To chat in secret, simply select the button with the app icon, next to the Spacebar before typing the message.
Once you press the button, you will see that what you write will be replaced by other completely generic messages. As you write you will see both versions of the message to make sure you are not making mistakes. When the message has been sent, you will only see the false one. Like messages, masked images can also be sent.
To read the messages that will arrive to you and which will obviously be camouflaged, simply copy and paste the text inside the keyboard: at that point, if the message is masked, you will see a pop up with its real content.
This method can help you keep information and sensitive documents, but you must specify that, to use the application in question, both parties that exchange messages must have it installed on the smartphone.
At the moment it is possible to send hidden messages to one person at a time, but it is not certain that the possibility of doing so in group chat will soon arrive. We also specify that with the free version you can only send 20 secret messages, while to have unlimited sending you must buy the Unlimited Messages package from the app.
Not being a Facebook app or affiliated with WhatsApp, we do not guarantee its security and reliability, and we must consider that it may not work perfectly.
How to hide chats
Unlike secret chats, hidden and protected chats on WhatsApp are an existing feature. Introduced in 2019, they allow you to restrict access to WhatsApp conversations using Face ID or Touch ID (depending on the smartphone model you have).
Setting the lock to WhatsApp, every time we open the application to write or read the messages we will automatically be prompted for authentication via fingerprint or face recognition. If the system does not recognize the touch or face ID, do not worry: just enter the phone unlock code to access the chat.