Tips and tricks to use TikTok, the social app of the moment to create funny videos in lip sync.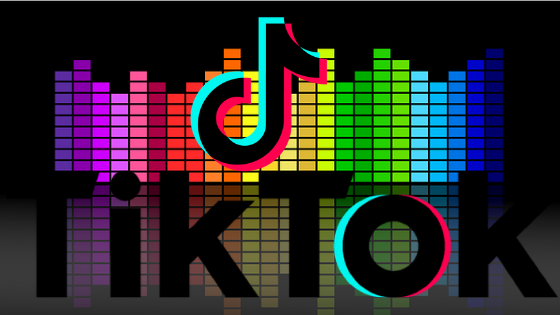 What is TikTok and how does it work? The app to make videos with lip-synching is becoming increasingly popular, and a growing number of influencers you approach this social platform loved by the young audience. For this reason, those who use Instagram will have heard of it and will be curious to try it, as well as parents of teenage children who maybe want to learn more about security and privacy protection.
To answer all the questions we have created a detailed guide to the use of Tik Tok: how it works, how to make videos, how to add effects and useful info on the degree of privacy and security. Below you will find instructions on how to take your first steps on the platform and share entertaining clips in lip sync.
What is TikTok
It's a social media app that lets you create comic sketches or sing in lip-sync (a video in which you move your mouth in sync with a song or a scene from a movie). The app is currently available in 34 languages and has 150 million active users.
In August 2018 Musical.ly closed its doors and forced its users to migrate on a social network called TikTok. Basically TikTok is the former Musical.ly, and at first sight could remember Dubsmash (the app very popular a few years ago that allowed to make short clips in lip sync), but goes further. In fact, in addition to the lip-synching videos on TikTok you can add special effects, create musicals, dance, act, make duets, presentations and many types of short videos. It is an app that stimulates talent and creativity, and is perfect for those who are fed up with Facebook and Instagram and a social search for entertainment.
Everything that was on Musical.ly today is on Tik Tok, so whoever signed up to the app before rebranding can continue to access Tik Tok with the same account.
Teens love TikTok because they can express themselves and indulge themselves with creativity by sharing clips with special effects, in which they can often show off entertainer skills. The fact that Tik Tok has hundreds of millions of subscribers, then, gives the opportunity to become very popular and build a following of millions of followers. Content created on TikTok can also be shared on other platforms, such as Facebook and Instagram.
TikTok: how it works
The first thing to do is download the app on your phone. TikTok is available for free on the App Store and Google Play Store, and is represented by the icon of a musical note with neon colors on a black background. Once installed the app just open it to immediately see the videos being played by other users, and you can choose between "Followed" and those recommended "For you". 
You will not be able to share one until you've set up your account.
How to create an account
To make videos and use all the features of TikTok you have to sign up or log in with your account if you already have one.
To create an account you need to enter the email or phone number, or choose to log in via Facebook, Twitter, Google or Instagram. This option is certainly more convenient and faster, but for greater security it is better not to associate two accounts and create a TikTok account from scratch. To continue, enter your date of birth. The age limit for using TikTok is 13 years.
At this point you can set your profile page, which is very similar to that of Instagram: there is a round profile picture and the feed of the uploaded videos, and the icon … in the upper right corner for the settings (account management, privacy, notifications, assistance center …). We also find the number of followings, fans and hearts.
Your feed highlights what happens in your community, and in the feed For you are shown videos tailored for you, selected according to your tastes and interests. 
There is also an icon for "digital wellbeing" that alerts users who have used the app for more than 2 hours.
How to make and upload videos with effects
At this point we move on to the most interesting part: the creation of videos. Making a video on TikTok is simple: just press the center button with the symbol of [+], press on Allow access to the camera and microphone and confirm with OK.
When opening the camera we can choose the recording mode between normal and selfie, just like on Instagram Stories.
Please note: in addition to creating a video from scratch directly from the TikTok Camera, you can upload a video or an already existing photo to your phone and then modify it as you wish. To do this, click on the icon at the bottom right next to the red button. You can see that shows a photo of your roll of preview: click and then choose whether to upload a video or a photo (or even more than one, in multiple mode ).
Add a Sound: from here you can choose the music of your video. You have available playlist divided by category (eg: Global Hits, Popular, Viral …) but you can directly choose the song to add by typing title or artist on the Search bar. Once the desired song is found, press the check mark on the right.
Once the background music has been inserted, you will be able to cut the sound at any point in the video from the camera screen. Just press the musical note icon with the x that appears in the list of symbols on the right.
The playback speed can be changed: the music, and therefore the lip sync, will go more or less fast according to the selected key (1x is normal, while 2x, 3x is faster). To record the video press the central red button.
Adding effects and filters: to insert the effects, press the icon of the three colored circles. To turn the beauty effect on and off, press the magic wand icon. You can record both in normal mode and selfie mode: the button to do this is the camera button in the upper right corner. To add moving lettering, filters, stickers, 3D effects, glasses, ears, animal faces, etc. press the Vlog 123 button located at the bottom left next to the red button. 
Once finished click on Next.
To make a video without holding down the record button you must use the timer function. Press the clock icon with the number 3 and then click Start countdown. Once activated, the video will start recording automatically after a few seconds.
In case you do not like the uploaded video you can delete it and make a new one. To delete a video from TikTok, open it and press the icon of the three dots on the right, scroll to the carousel that appears below and press Delete. Always from … you can activate features such as duet, video download, save to favorites, comments and live photo.
Is TikTok safe?
As we said above, in terms of TikTok's privacy it is clear that you must be at least 13 years old to use the app, even if this limit can clearly be dealt with by entering a false date of birth.
By default, all accounts are public, so anyone – even non-subscribers – can see what users are sharing. However, only approved followers can send private messages.
Users can appreciate or react to a video, follow an account or send messages. There is a risk that strangers can directly contact the kids on the app, who may be tempted to accept requests to get a follower or an extra of Likes.
Among the settings dedicated to privacy we find the ability to activate the mode to filter inappropriate content; the Off/Friends mode to be able to send messages only if you follow each other; setting up a private account so that all videos can only be viewed by the creator and accepted followers. With a private account, you can approve or reject user requests and limit incoming messages to followers only. Please note that even with a private account, the profile picture, user name and biography are visible to everyone.
For security reasons, TikTok can not send photos or videos via private message.