There is a whole discussion about free and unlimited VPN, like Hola VPN or Turbo VPN. They can help protect your connection, but there is no free lunch. To cover the price of the servers, these services usually collect data generated by users, including the addresses of the pages accessed through the VPN, and disclose it to third parties.
Hola itself is known for selling the user's connection. Even some that are paid violate users' privacy, but there are exceptions.
1. VPNhub
An example is VPNhub, VPN from the adult entertainment website Pornhub. It has a free modality, which has no franchise limit, but reduces navigation speed to some degree and shows ads.
In their privacy policy, they are emphatic: "we never store, collect, sell or transmit your personal information to third parties". However, Mindgeek, owner of Pornhub, does not have a good reputation for security. Last year, it was discovered that Pornhub unwittingly hosted malicious ads for more than a year.
If you want to use it anyway, just download the app for Android or iPhone. Within the application, there are simple instructions to activate the service. If you want to browse faster or use it on the desktop, you need to subscribe to the paid version, which costs $83.99 per year or $13.99 per month.
2. ProtonVPN
If you don't trust Pornhub, you can try your luck with ProtonVPN. It is from the same company as ProtonMail, an encrypted "NSA-proof" email service that was created by researchers from MIT and the European Organization for Nuclear Research (CERN).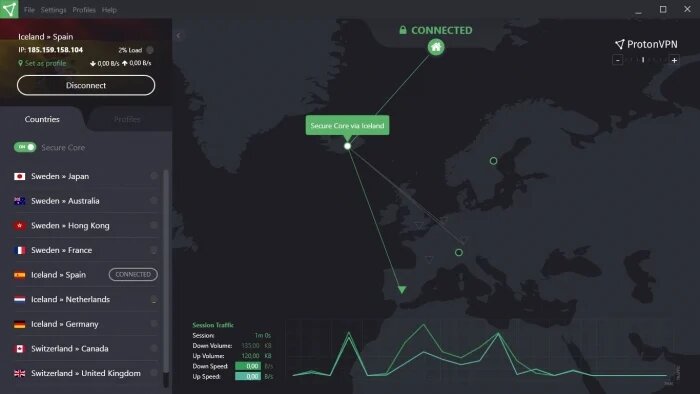 The VPN has its datacenter based in Switzerland, a country that is not part of the European Union and has heavy regulations on data protection and privacy. With strong security, ProtonVPN does not save connection logs, has DNS leak protection, supports Tor, and has a kill switch capable of blocking all connections on your computer if the VPN is disconnected involuntarily.
It does not have the same restriction as VPNhub and can be used on all platforms. Click on the links below to download:
To use, just install and follow the instructions within the app. The free version, although safe, is very limited. You are entitled to use VPN from up to three countries on one device and have limited connection speed, while on other plans (at least $5 a month), the limits are gradually removed.
What is your favorite VPN service? Is it safe?