When WhatsApp does not work Telegram is the best alternative. The two apps are very similar, but if you're looking for maximum privacy and more functionality, then you should know that one service is better than the other.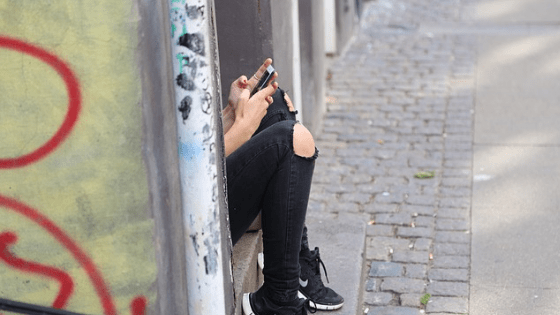 Whatsapp is the most popular and appreciated instant messaging service. Its main competitor is Telegram, the app developed in Russia that is recommended by all those users who claim greater privacy protection and considered a lifeline all those times when WhatsApp does not work. We think that the last #FacebookDown that also hit WhatsApp and Instagram for many hours made Telegram earn 3 million subscribers.
Both functional, simple to use and feature-rich, WhatsApp and Telegram in general are very similar, but have some distinctive features so, according to your needs, one is better than the other. Which is safer between WhatsApp and Telegram and why? Which of the two best protects privacy and chat? If you still have doubts about whether it is better to use Telegram or WhatsApp, below you will find all the clarifications of the case.
Comparing WhatsApp and Telegram
Let's start with the features in common: both WhatsApp and Telegram are free, available for iOS and Android, and present in the PC version with WhatsApp Web and Telegram Web respectively.
Both are intuitive and easy to use, show contact lists and chats in use, but also active sessions on different devices, which you can decide to finish with a single click.
Why Telegram is better than WhatsApp?
When we hear that Telegram is the perfect messaging app for those who particularly care about their privacy and why not, it has some secrets to hide, it's because it offers the possibility of starting secret chats that destroy themselves (you can set a timer that goes from 1 second to 1 week) and blocking of message forwarding.
Unlike WhatsApp, Telegram does not have end-to-end encryption as the default setting, so in case of a hacker attack on servers, user data and exchanged content will not be safe from prying eyes. In any case, even if protected by end-to-end encryption, WhatsApp chats can be spied using WhatsApp Web or other rather simple methods.
Still with regards to privacy protection, WhatsApp has recently adapted to Telegram, copying the possibility of using a fingerprint or passcode to protect chats. Therefore every time you open the app to enter you must unlock it with the code or with digital (or facial) recognition.
A point in favor of Telegram is that, unlike WhatsApp, it does not show the time of a user's last access, but only gives a vague indication as "a few minutes ago". In fact, remember that on WhatsApp, even removing the blue checkboxes, the word Online remains.
Among the Telegram pros absent on WhatsApp we found, until recently, the possibility of using an avalanche of funny stickers. Now the Zuckerberg app has also introduced the stickers and, just like on Telegram, you can download new sticker packages to add to your collection.
Compared to WhatsApp Telegram still offers the advantage of creating discussion channels that go beyond the "groups" and that of adding a phone number, which at the moment WhatsApp does not allow to do because you cannot use two numbers on the same phone.
Why use WhatsApp
Although Telegram is now increasingly popular, WhatsApp has no competition: it is much easier for your friends and acquaintances to install and use WhatsApp rather than Telegram daily, and this is already a good reason to prefer the first at the second.
WhatsApp has read receipts (which can however be deactivated), while on Telegram it is not possible to know if a message has been delivered: here the blue double check can indicate both "read message" and "delivered". On the contrary, Telegram has a better system for reading confirmations in group chats, while on WhatsApp these are a bit confusing.
However, WhatsApp offers an important advantage, namely the possibility of making both calls and video calls (Telegram only allows calls) and group video calls. Again, WhatsApp shows the precise time of the last seen (a useful feature for the most curious) and allows you to do the Stories as a profile picture.